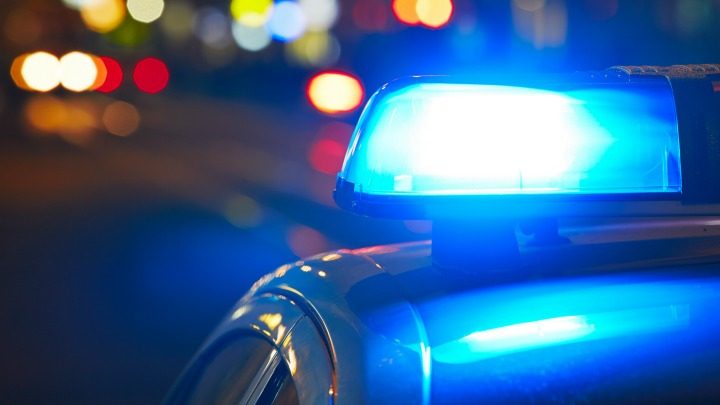 Can you do the running man?
New Zealand's police are regularly running after people as part of their day-to-day, but in a creative approach to officer recruitment the Kiwi cops have tried their hand at something different… And it sent the internet into a frenzy.
The NZ police posted a video of eight officers performing the Running Man on Facebook, which has been viewed by more than 4 million people.
The group of eight police officers performs the 1980s dance move, complete with flashing lights from a police car, along with a few other smooth moves, in front of a dropped wallet in a garage.
When the jive was done, the NZ police threw down the gauntlet to fellow police officers including various Australia stations, the Los Angeles Police Department (LAPD) and the New York Police Department (NYPD) asking 'Are you up for it?'.
As it turns out the NYPD is, being the first international police station to accept the NZ challenge.
The NYPD response features police dancing with local youths near the Brooklyn Bridge and finishes with an officer 'mic dropping' his radio. Style!
You might be waiting a little while for the Australian state police forces to respond.
One thing is for sure, this craze is likely to take off and when it does, you might be asking yourself 'who is chasing the criminals now?'
Who do you think does it better — the Kiwi cops or the NYPD? What were some of the crazy dance moves when you were growing up?
Comments