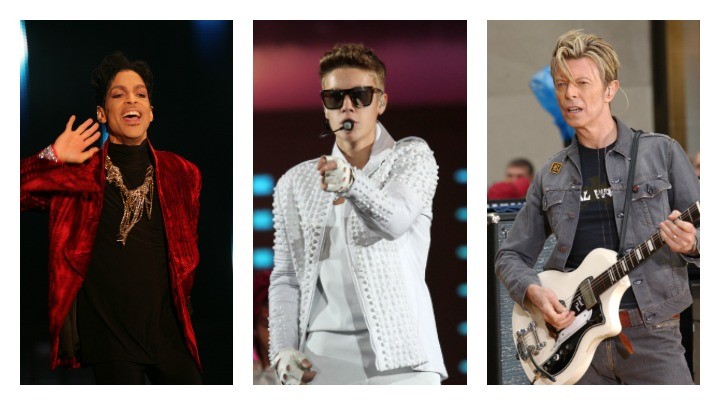 You'd think today's pop stars would have a little more respect for the musicians that paved the way for them in the music industry, but Justin Bieber has proved he's a young man all about himself with an insensitive comment about Prince's death.
Prince passed away overnight aged 57 and fans have taken to social media to mourn the loss of one of music's biggest legends.
American musician Andrew Watt posted a picture on Instagram where he wrote "devastated" that the "last of the greatest living performers" had passed away.
That's where Bieber popped his head up and wrote a comment underneath the picture saying, "well not the last greatest living performers".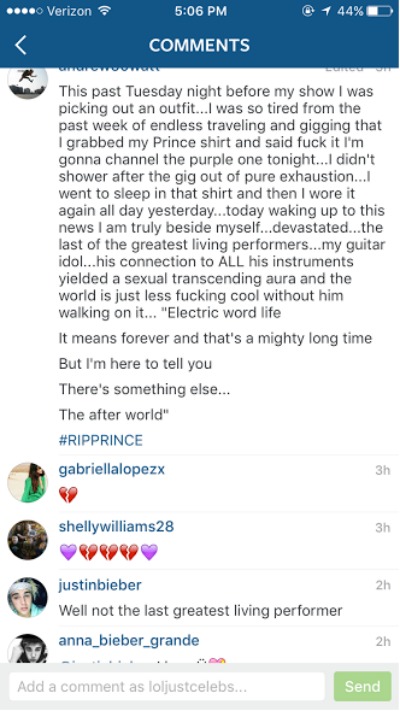 Music fans around the world quickly jumped onto the comment to blast Bieber for having the audacity to compare himself to Prince and the other musical legends who have died recently.
This year alone the world has already lost musical icon David Bowie as well as Eagles guitarist Glenn Frey and the man credited with Celine Dion's worldwide fame – her husband René Angélil.
None of that seems to matter to Bieber though, who seems to have quite a high opinion of himself and his musical talent.
It's not the first time the pop star has drawn the ire from the public.
When visiting the Anne Frank museum in the Netherlands he wrote in the visitor's book, "Truly inspiring to be able to come here. Anne was a great girl. Hopefully she would have been a Belieber".
'Beliebers' are what Bieber's hardcore fans call themselves.
With so many greats passing away over recent years some people are saying we could be looking at the end of one of the greatest eras in musical history.
Many of the amazing musicians who paved the way for rock n' roll, funk, and pop are in the later stages of their lives now.
While, like Paul McCartney and The Rolling Stones, are still making amazing music we have had to say goodbye to so many of greats.
Hopefully Justin Bieber and today's pop stars will start showing a little more respect for those who came before them.
Do you think Justin Bieber should show a little more respect? Do you like any of today's modern pop stars, or do you prefer music from your own youth?
Comments