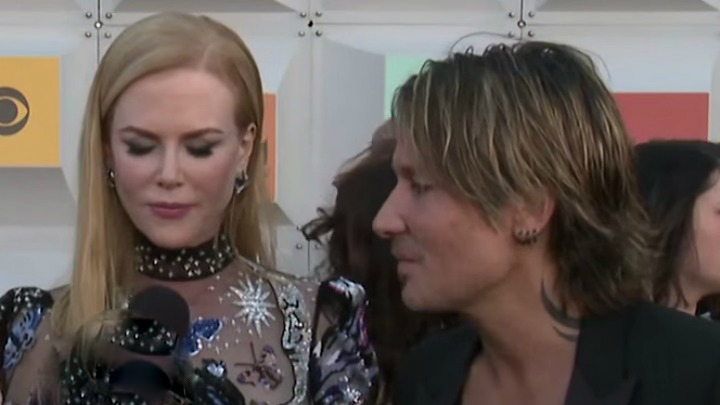 Nicole had her first daughter, Sunday, naturally, while their second daughter was born via a surrogate. Both Nicole and Keith have been dreaming of having a third child to join Sunday Rose, 7, and Faith Margaret but it seems that the dream has been dampened after the Nicole's church said that it is against her using a surrogate.
She said that same year how she hopes "every month that I'm pregnant, but I never am" and is now believed to be refusing to use another surrogate as it goes against the wishes of her church.
Father Ed Steiner, who is Nicole's priest at the Cathedral of the Incarnation in Nashville close to her and husband Keith Urban's main home, explained: "In our tradition we would say using a surrogate should not be done, reports Radar.
"I'd be duty bound to go through all the church's teaching." The pastor said that legally the church cannot stop people against making such decisions, but Nicole has become more deeply involved in church than ever since the death of her father, Anthony Kidman, in 2014, so the church's opinion would mean a lot to her.
The pastor added, "A person's choice is their choice and they have to make it according to conscience. Our job is to help them form their conscience and then make a decision."
The priest added that previously some of his parishioners have decided to use surrogate mothers, and the bottom line is no matter how the baby is born, the church would welcome it with open arms. "If she or anybody did that, what do you do about the child? Well, you love it and baptise it — it's still a child [of God]," he explained. "I've been through it with couples and I don't pretend to understand that need to have a child, but there are reasons the church has for what it teaches. But we don't excommunicate over something like that. You've got to be really bad to be excommunicated."
Nicole and Keith who celebrated ten years of marriage on June 25, originally married in Sydney. They are still very much in love, with Keith recently saying their union "wasn't life changing, it was life beginning."
If you could give Nicole and Keith advice on this, what would it be?
Comments