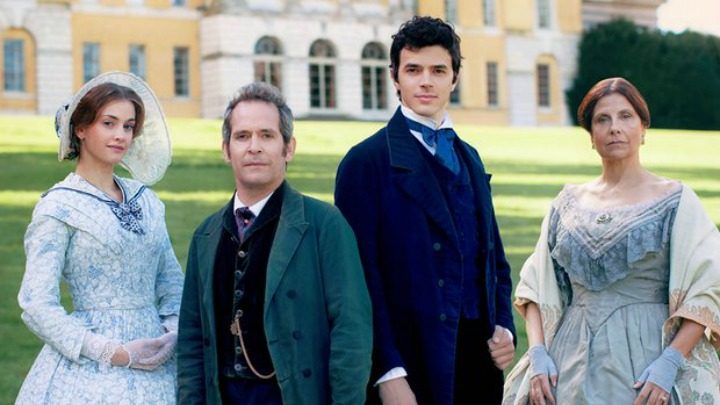 The man who brought you Downton Abbey, Julian Fellowes, is back and his latest project is sure to fill that Downton-sized hole in your television viewing schedule.
Meet Doctor Thorne, a series that focuses on the main character of the title (which will be played by Tom Hollander) and his niece, Mary Thorne (played by Stefanie Martini), the latter of which is shunned by society's elite over her lineage, especially when it comes to marriage.
The poor lass is in love with her childhood friend, but unfortunately he has been instructed that when it comes to marriage it's a 'money or nothing' scenario because his family is in a massive amount of debt.
It sounds all very Jane Austen or George Eliot to us, but if you love a good period drama then you know what you're getting yourself into.
Fellowes says this was an opportunity to bring one of his "favourite writers of all time" to life.
"His emotional position is very similar to my own in that nobody is all good or all bad," the film director, screenwriter, actor and novelist told Entertainment Weekly.
"His characters have a mix of ruthlessness and toughness with inner decency."
Doctor Thorne: trailer https://t.co/O6r5lCpNiZ pic.twitter.com/zYre7lJcoP

— TV Tonight Australia (@tvtonightau) March 4, 2016
The miniseries will be brief though — only four parts — but you can expect Fellowes' trademark heart, heroes and villains, great costumes and stunning English countryside.
Were you a fan of Downton Abbey? Would you be interested in another period drama on television?
Comments