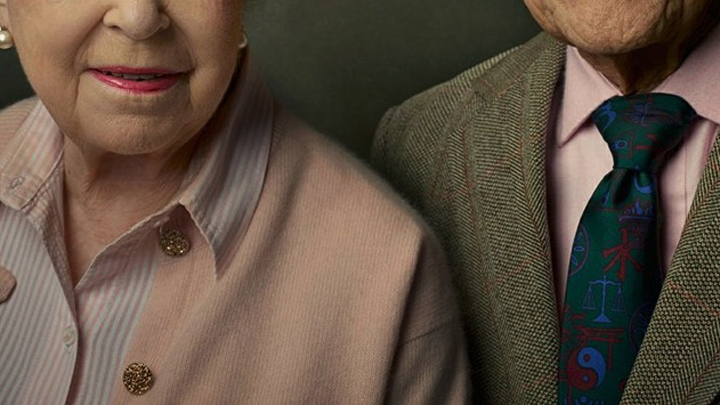 It's been a big month for the Queen, with many photographs and events to attend all in celebration of her 90th year. To coincide with the occasion, the British Monarchy have released a wonderful portrait of Queen Elizabeth II and her husband Prince Philip, Duke of Edinburgh, who turns 95 today.
The Royal couple have shared many memories together over their almost 70-year marriage. Married on 20 November 1947 at Westminster Abbey, the Queen and her Prince has been through births and marriages of their four children and grandchildren, her coronation in 1953, and the celebration of milestones such as her Silver, Golden and Diamond Jubilees in 1977, 2002, and 2012, respectively.
They've also been through the deaths of family members and the annus horribilis in 1992 when two of her children's marriages broke down.
Today, the British Monarchy posted the portrait on their Facebook page with the caption:
"He has, quite simply, been my strength & stay all these years"
A new photo to mark The Queen's official 90th birthday celebrations and The Duke of Edinburgh's 95th birthday today.
This is the final portrait in the series of official photographs taken by Annie Leibovitz to mark The Queen's 90th Birthday.
Take a look at the photo as well as some other recent photographs of the Queen. Doesn't she just look so content?
On the cover: an exclusive Annie Leibovitz portrait of the Queen to honor her 90th birthday https://t.co/QIl34mbXWz pic.twitter.com/Y90LO7xDdI

— VANITY FAIR (@VanityFair) June 6, 2016
Photos: Annie Leibovitz's intimate portraits of Queen Elizabeth II and the royal family https://t.co/avts1tbsWs pic.twitter.com/shsiGeVPLL

— VANITY FAIR (@VanityFair) June 5, 2016
A year in the life of Queen Elizabeth, as told by one of her private secretaries https://t.co/a1OMynPyGv pic.twitter.com/kRhRcJe5P6

— VANITY FAIR (@VanityFair) June 3, 2016
An intimate tribute to Queen Elizabeth—a celebrated phenomenon and steadfast ruler https://t.co/Fha7P1YlU5 pic.twitter.com/2A8VVY8T04

— VANITY FAIR (@VanityFair) June 2, 2016
Amazing photo of the Queen and Prince Philip by Annie Leibovitz for @VanityFair. Looks cosy at #Windsor. pic.twitter.com/Yo7YeuBGg3

— British Royal News (@UKRoyalNews) June 1, 2016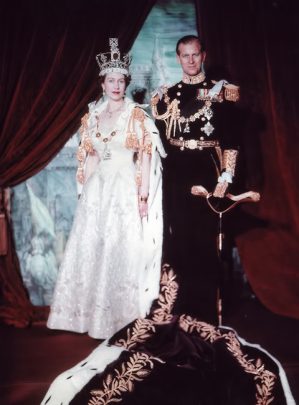 Comments