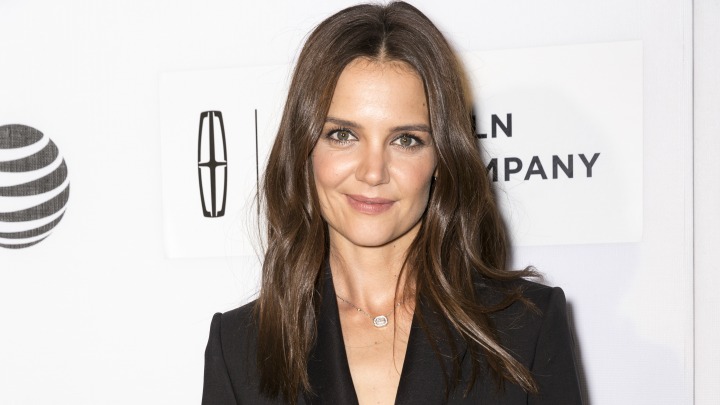 We know that Katie Holmes is reprising her role as Jackie Kennedy, in the television miniseries, The Kennedys: After Camelot.
Although it's a tough role to handle, Katie Holmes has been photographed having a tonne of fun filming!
The 37-year-old actress looked incredibly happy while jumping into the arms of Alexander Siddig (Aristóteles Onassis) on a beach in Toronto, flashing a giant smile.
She looked stunning in a sleeveless white dress as she frolicked barefoot in the sand.
Holmes looks like she has no problems channelling Jackie Kennedy…
Look at that confidence and grace!

The second season, set to air on the Reelz Channel, follows the First Lady of the United States, Jacqueline Kennedy, in the aftermath of the assassination of her husband, President John Fitzgerald Kennedy, as she becomes the infamous Jackie O, reports Radar Online.
Watch Holmes in action…
What do you think of Katie's role as Jackie Kennedy?
Comments