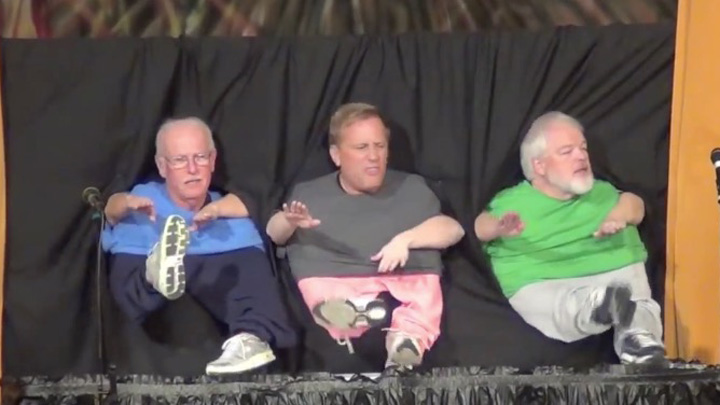 Three dads have created the most hilarious dance routine we've ever seen.
You've got to love their dedication, in what looks to be a very well-rehearsed and highly entertaining routine.
The men, aged between 40 and 60, use their wives hands as their hands, and their own hands as feet. You'll understand when you see it!
Prepare to LOL as the Polish men dance their way through some of the biggest hits of the last 40 years:
Comments