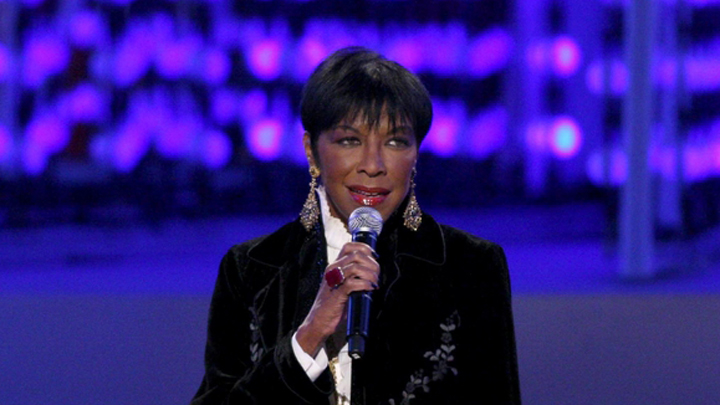 In some sad news this morning, it's been revealed legendary songstress Natalie Cole has died, aged just 65.
We know Natalie from her fame in the mid-1970s with the RnB hits "This Will Be", "Inseparable", and "Our Love".
Natalie was the daughter of Nat King Cole and was suffering from health issues for a number of years.
"I think that I am a walking testimony that you can have scars," she told CBS's Sunday Morning in 2006. "You can go through turbulent times and still have victory in your life."
Cole died Thursday evening at Cedar Sinai Hospital in Los Angeles due to complications from ongoing health issues, her family said in a statement.
"Natalie fought a fierce, courageous battle, dying how she lived … with dignity, strength and honor. Our beloved Mother and sister will be greatly missed and remain UNFORGETTABLE in our hearts forever," read the statement from her son Robert Yancy and sisters Timolin and Casey Cole, reports USA Today.
Natalie was an unforgettable singer, said Recording Academy President Neil Portnow in a statement. "We are very saddened to learn of the passing of one of music's most celebrated and iconic women, Natalie Cole…We've lost a wonderful, highly cherished artist and our heartfelt condolences go out to Natalie's family, friends, her many collaborators, as well as to all who have been entertained by her exceptional talent".
You may remember seeing Natalie Cole at just 6 years old in a duet with her Dad Nat – "I'm Good Will, You're Christmas Spirit". By age 11, she was performing alongside him on his television show.
Sadly Natalie was just 15 when her father died of lung cancer however she continued his legacy and became a successful musician in her own right.
She hid a drug addiction at the height of her career, and checked into rehab in 1983, just before she released Dangerous, in 1985.
In the months before her death, Cole had cancelled many appearances due to her ill health.
Here's a video of one of Natalie's most beautiful performances – "Unforgettable". Share your thoughts below.
Comments