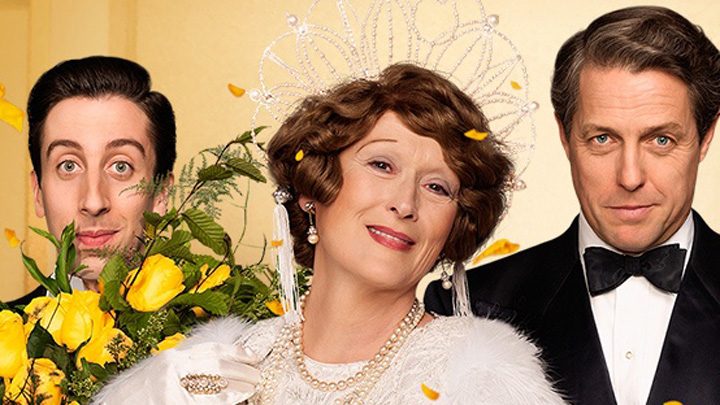 Who would have thought that in 2016 we would have two films screening simultaneously on the life of a super affluent New York socialite – Florence Foster Jenkins and Marguerite? Both films are based on a true story of Florence's life-long passion to sing opera. Marguerite is a French-Czech-Belgian co-production comedy (2015) which, however, changed names, place and time period of the story.
Florence Foster Jenkins is directed by Stephen Frears (The Queen, Philomena) and so it's very grand and very 'over-the-top' in portraying the wealthy lifestyles of the 1940s when America was just entering WWII. Meryl Streep impressed filmgoers with her impressive vocal chords in Mamma Mia! and more recently Ricki and the Flash, but she's about to sing like she never has before: terribly.
We first meet Florence and St Clair while they are performing amateurish shows for other indulgent wealthy friends. They appear to dote on each other, but St Clair slips off to see another woman (Ferguson) when Florence is tucked up in bed at night. The nature of this loving but complex relationship is gradually revealed making St. Clair an increasingly interesting character – though there is never any doubt that money plays a part in his devotion to Florence. Florence Foster Jenkins is entirely ignorant of her musical limitations, and her husband and manager St Clair Bayfield (Hugh Grant) goes to extraordinary lengths to maintain her delusion.
As Florence is wealthy and generous to the arts, and to the fundraising efforts for "our boys overseas", no one wants to tell her how bad her singing really is. The delusion that she has talent is reinforced by Cosmé McMoon (The Big Bang Theory's Simon Helberg), he's a nervous and perplexed pianist who is enlisted to accompany her shrieking arias. Bayfield handles distribution and sales of the tickets himself, to exclude professional critics from attending Florence's performances and writing any bad reviews, he even bribes some critics to write glowing appraisals.
Such was Florence's ignorance of her lack of any talent – to put it mildly – that she convinced Bayfield to book Carnegie Hall so she could fulfil a life-long dream to sing at the prestigious venue.
This is a moving drama about not giving a damn about what anyone else thinks.
ROK'S RATINGS : 2 ½ to 3 glasses bubbly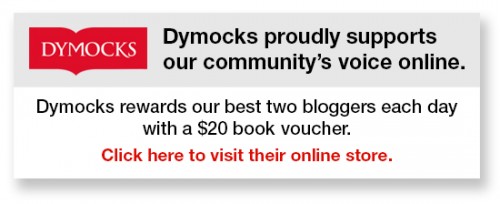 To write for Starts at 60 and potentially win a $20 voucher, send your articles to our Community Editor here.
Comments