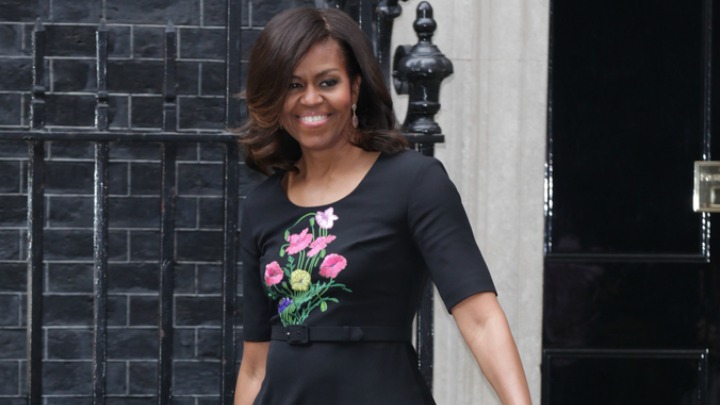 She's one of the most admired women in the world, but Michelle Obama has revealed that she can't wait to leave the White House and live a normal life again.
Sitting down for a special chat with Oprah Winfrey, Michelle spoke about her husband and children as well as her excitement about going shopping at Target again!
She spoke about all the things that have changed over the last eight years she's been living in the White House and joked that her friends will have to teach her how to use the self-serve checkout.
"I want to walk down the street, I want to sit in a yard that is not a national park. I want to go to Target, again!" she said.
"I've heard so many things have changed!
"I tell my friends they will have to give me re-entry training. What do you do now at [chemist] CVS, how do you check out? I've been living in a cave."
She had the audience laughing as she joked around with Oprah, who has become a close friend of both Michelle's and the President's, and told them about how she still thinks her husband is very good looking.
"When I see him get off Marine One and walk into the White House…
"It's mm, mm, mm! And you know, he has that walk, right?" she said.
"He's got the swag!" Oprah replied.
"He was very swagalicious," laughed Michelle.
When talking about their relationship, she said she told Barack to "chill out" when he first mentioned he wanted to run for president.
She seems to be glad with the way it all worked out though, proudly telling the audience that she has believed in him from the beginning.
"I told people from the very start, Barack Obama is exactly who he says he is.
"He's an authentic man as he came in and he's going to leave as the same person," she said.
Michelle and Barack have one of the most admired relationships in politics, with the pair regularly showing their affection and joking around together.
They will officially leave the White House in January 2017, when Barack hands over the keys to either Hillary Clinton or Donald Trump.
Are you a fan of Michelle Obama? Do you think she is a good role model for women around the world?
Comments