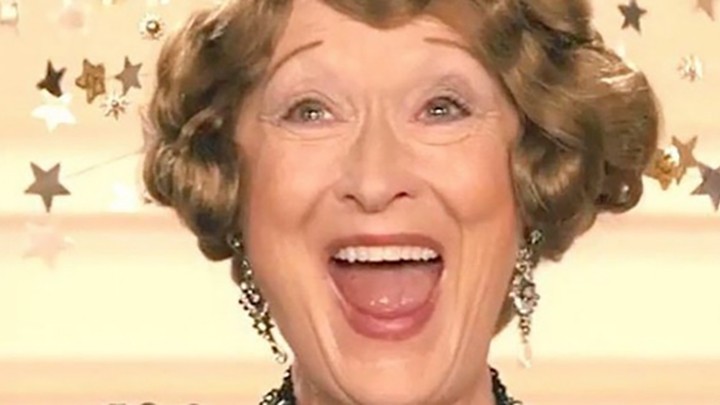 Ever wanted to see Meryl Streep belting out her lungs in operatic song? Promotion for the film Florence Foster Jenkins, has been released, showing her play the world's worst opera singer.
Meryl Streep is a socialite who aspires to sing opera, and she stars alongside Hugh Grant as her husband.
Simon Helberglays her accompanist, Cosmé McMoon. Simon is best known for his role in The Big Bang Theory as Howard Wolowitz.
The trailer which, which has just been released, shows an entertaining movie we're all going to be sure to watch out for!
Meryl Streep is completely different in this role, especially compared to recent films like Ricki and the Flash.
Florence Foster Jenkins does not have an official release date yet, but with promotion kicking off, we're sure it wont be far away!
What is your favourite Streep film? Will you be watching Florence Foster Jenkins?
Comments