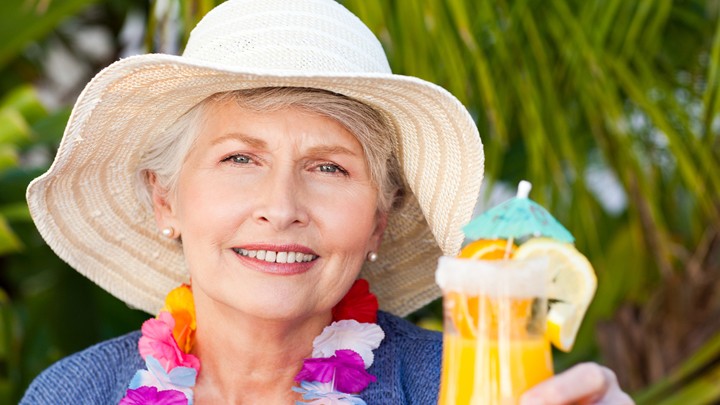 Most of us are just content with going on a cruise for a few weeks, but one woman has been living on one for over 8 years.
It seems like the dream, and Mama Lee will be the first to tell you it is. She also says she's living her husband's dream too.
'I still remember his words. "Don't stop cruising," my husband told me the day before he died of cancer in 1997', Lee Wachtstetter wrote for the Washington Post.
The 87-year-old went on 89 cruises with her husband throughout their 50-year marriage.
'Alone and struggling to maintain a large four-bedroom home after his death, I took my daughter's advice, sold our house and a lifetime's accumulation of furnishings and collectibles and became a permanent resident on a five-star cruise ship'.
She wrote about sadness over distancing herself from her friends and family but 'I realised that my children were grown and doing their own thing. Nothing was holding me back'.
She's now been on the 12-year-old vessel longer than almost all of its 655 crew members.
'At the captain's cocktail parties, I'm often honoured as the passenger with the greatest number of Crystal cruises (400 altogether, including 15 world cruises)'.
And what about shore days? Lee says she rarely does, mainly because she's seen it all before, and would rather have the ship to herself.
She does miss her family, though. 'I manage to get my mail and keep in touch with my three sons and seven grandchildren with my laptop. I'm also blessed with a 2-year-old great grandson who'll be getting twin brothers in July. I hear from a family member almost everyday, and visit with them whenever we dock in Miami. Last year we docked there five times'.
But it all comes at a price… a huge price! It costs Lee a whopping $660 AUD a day to cruise.
'I'm so spoiled that I doubt I would ever be able readjust to the real world', she said.
Wouldn't that be the life!
If you could live on any cruise ship, which would you live on?
Comments