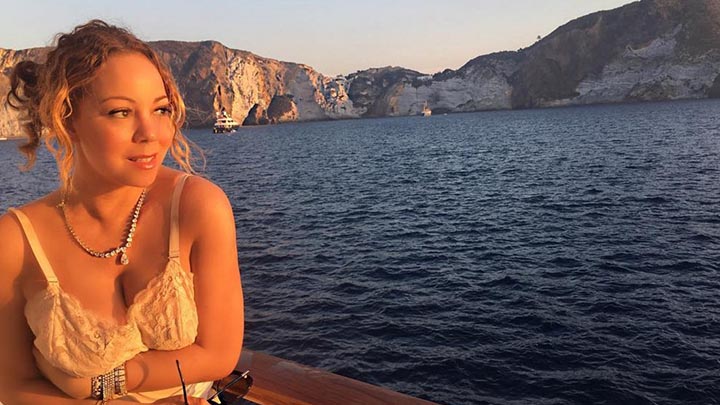 Diva 46 year old Mariah Carey has shown the old-style petticoat still has sex appeal posing on board a boat on the Italian Riviera.
Beautifully made up, she wore glamorous jewels and nothing but a sexy slip in the photos taken just off the coast of Ponza in Italy.
Love her or hate her there's no denying that she makes the traditional petticoat look hot in these photos.
Does it bring back memories of the slip being the glamour item of your youth or did you never manage to make it look this good?
A photo posted by Mariah Carey (@mariahcarey) on
Comments