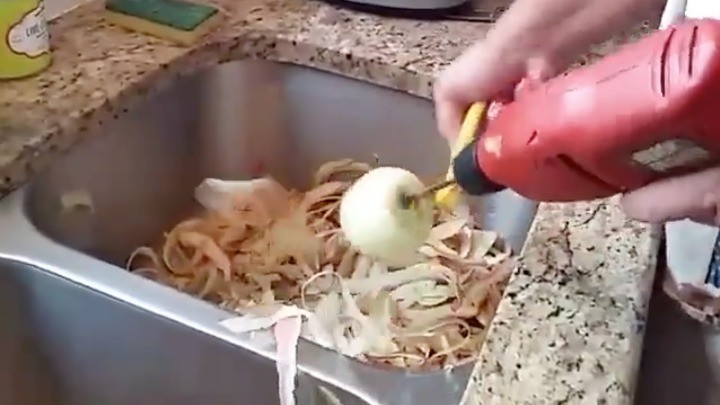 Apparently there is more than one way to peel an apple – and this man has the answer!
Somewhere in the world, an inventive man has come up with a super fast way to peel an apple.
No longer will you have to slave away in the kitchen painstakingly peeling apples one by one, now there's a speedy and perhaps slightly dangerous way to get the job done!
A video posted on social media shows a man standing over a sink with a huge drill and an apple.
He spikes the apple onto the end of the drill and holds the peeler up against it.
He then flicks the drill on and peels the entire apple in about one second!
The mystery man is not named in the video so there is no way of knowing who he is or where he is from.
The video has garnered lots of attention with people sending the man praise for his "genius mere male invention".
And if nothing else, it has certainly given lots a good giggle.
Take a look for yourself! Warning: safety not guaranteed.
What do you think about this powerful peeler? Would you like to be able to get the job done this fast?
Comments