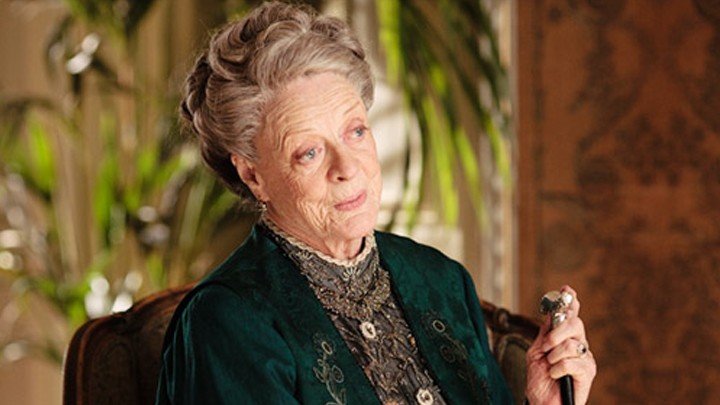 Now she's finished playing Lady Violet Crawley, Dame Maggie has been a lot more open about her time on Downton Abbey.
In a recent interview with CBS News, the 81-year-old star revealed a cheeky secret: she rarely – if ever – actually wore a corset during filming.
The show (which concluded in the UK several days ago with a moving Christmas Special) has been praised for its attention to detail in the costume department. Unfortunately for most of the actresses, this meant wearing excessively uncomfortable clothing for the overwhelming majority of their time on screen.
Dame Maggie, on the other hand, would have none of it.
"In actual fact," she said, "I have to say that I did cheat a bit. Because I promised that if I sat up, bolt upright, I made it look as though I were wearing corsets".
"But don't tell anybody".
It's delightful to think that the stubborn Dowager Countess, always so keen to keep a prim and proper appearance, spent most of her time on screen doing the 1920s equivalent of not wearing underwear.
And while she calls it "cheating", it's a testament to her decades of acting experience that she was able to so perfectly simulate the uptightness that traditionally required force.
Dame Maggie also confessed that she had never actually watched an episode of the show in its entire six year duration.
However, she plans to do a lot of catching up. "They gave me the boxed set. And I'm going to do all sorts of things now, 'cause I'm free!"
On being told the interview would air just before her 81st birthday, she was typically up-front about the topic of ageing:
"No kidding? I don't want to be reminded of that! That's the last thing I want to be reminded of!"
Does this confession make you appreciate her performance more? 
Comments