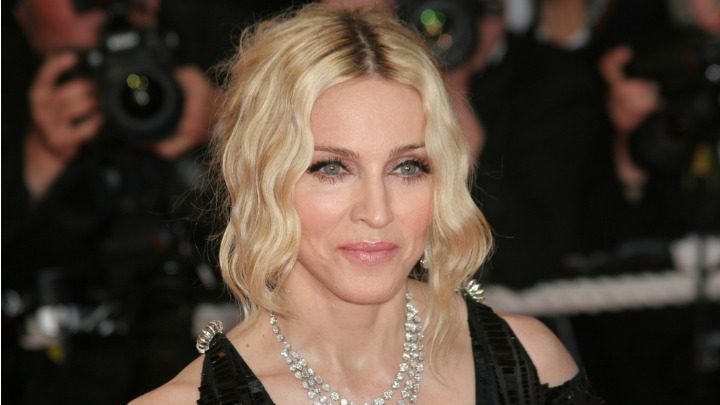 She's never been one to shy away from controversy and Madonna wasn't afraid to let it all hang out – literally – as she hit the red carpet for the annual Met Gala in New York.
The 57-year-old was dressed head to toe by luxury designer Givenchy who dressed the singer specially for the occasion.
She used black tape to cover her nipples and wrapped long lines of it around her legs and bottom. She was cinched in at the waist with a corset and covered the lot with a sheer lace overlay.
The theme at the gala this year was Manus x Machina: Fashion in an Age of Technology, and while some have questioned how much her outfit relates to that it has certainly got people talking!
"I am the farthest thing from prude or ageist but no. This is wrong. Such a rich attractive and accomplished woman and this is what she wears on the red carpet. Who wears nipple tape out in public to be photographed at 57 years old and they are sober or sane at the time?" wrote one commenter.
"I'm off to go look at pictures of Elizabeth Taylor and Grace Kelly just so I can clear these images from my mind," said another.
It wasn't all bad though, with many people jumping to her defence.
"I love it be bold Madonna haters are going to hate," wrote a supporter.
"She is who she is!!! Madonna's always been exotic and an awesome artist. Why would this surprise anyone! Love it!!!!" said another fan.
What do you think about her outfit?
Is it over the top? Or, is it good to see her taking fashion risks?
Comments