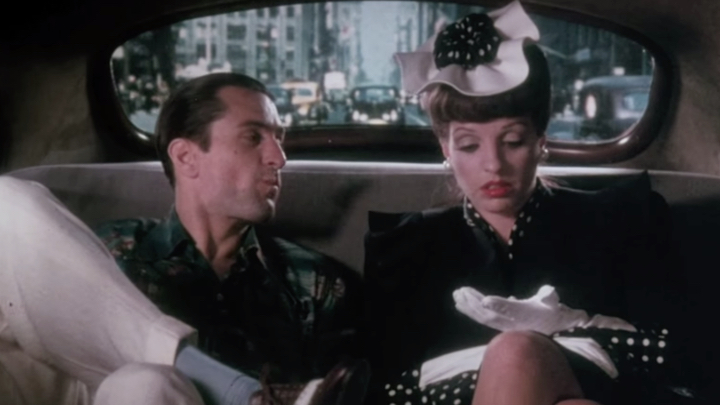 When you think film musicals the names Robert De Niro and Martin Scorsese might not be the first ones to come to mind. Dubbed a "film noir musical" by Scorsese New York, New York from 1977 blends the drama that Scorsese does so well with beautiful music thanks to lead Liza Minnelli.
The film focuses on the rocky relationship between a self-centered saxophonist (De Niro) and a young singer (Minnelli) after they meet on V-J Day. The film also features one of the most successful songs is history, but it almost didn't happen. The first version of Theme from New York, New York was canned after De Niro spoke against it, the next pass of the song was the iconic track that we know today. The song's most well-known cover is by Frank Sinatra.
The filming of New York, New York wasn't the smoothest with De Niro and Scorsese coming to furious arguments with the director even storming off set in the middle of filming. The film also shot on the old MGM sound stages that Minelli's mother, Judy Garland, worked. The filming made even more emotional for Minnelli when she given the same dressing room and hairdresser. A very emotional set was also a free set with the stars and director confirming that a majority of the films dialogue was made up on the spot.
A classic in every sense of the word New York, New York gave us one of the greatest films of the 70s and one of the greatest songs of all time.
Have you seen New York, New York recently? What are your other favourite films from the stars or director?
Comments