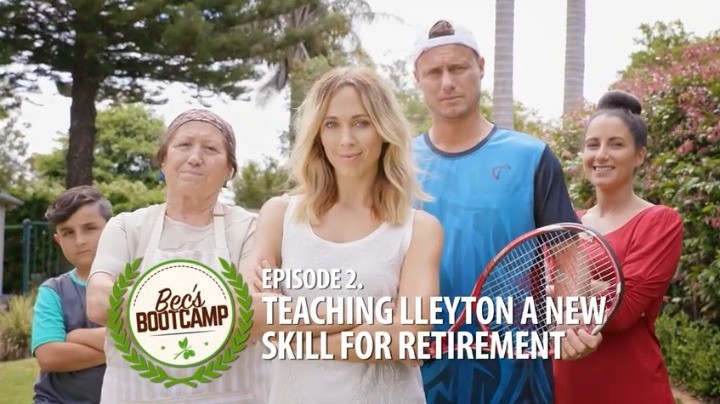 Lleyton Hewitt only retired from professional tennis a month ago, but he's already got himself a new gig and he's brought Bec along for the ride! The couple are starring in a new series of commercials for Hans Continental Smallgoods and they're not afraid to give it their all.
The ads show Bec in the house talking about how Lleyton is taking to retirement and she's trying to keep him busy by learning new skills. In the first ad, Bec calls on Italian neighbour Yaya to teach Lleyton how to extract oil from olives. She stands over him pushing him to work harder while he works up a sweat for one measly drop of olive oil.
In the next commercial, she's put Llyeton to work in the backyard beating the dirt out of a rug with his tennis racket. Lleyton is used to working up a sweat on the court but we're pretty sure he never expected he'd be getting his exercise like this after retirement!
The ads have fans split down the middle with some calling the commercials "cringeworthy" and "embarrassing", while others were more positive and praised the couple for poking fun at their post-tennis life.
Take a look at the ads below and tell us what you think. Did they make you laugh or cringe?
Comments