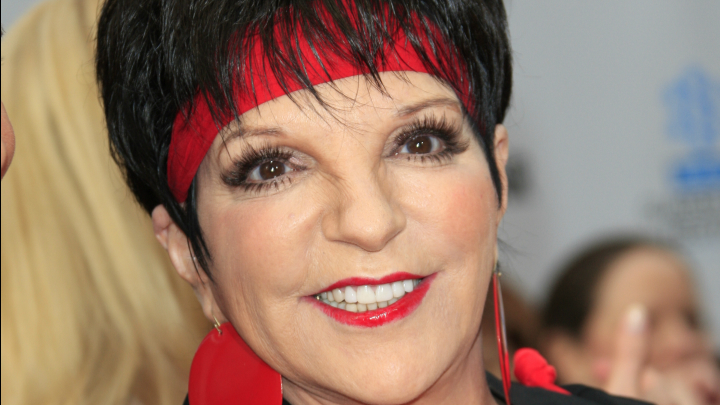 When was the last time you saw Liza Minnelli?
Apparently, the star might be in financial trouble. First, she sold off her Upper East Side apartment for $8.37million and moved to a rented home in Los Angeles.
And now, she has put her irreplaceable collection of Andy Warhol paintings on the market for $40million, sparking speculation that she might be having some money trouble.
However, Minnelli's spokesman told Daily Mail that Liza was 'absolutely not' in difficulty, adding that "Like any art collector Liza has always looked for opportunities to buy and sell."
This is not the first time Liza is letting go of her precious Warhol artworks, one of her portraits, inscribed 'to LIZA (Happy tony) Andy Warhol 78' was sold by Christies for $902,500 in 2011. The current sale could see her making $40million for an impressive 22-piece collection if she gets her asking price.
The sale included four portraits of Liza herself, three of her mother Judy Garland, and another three of her father Vincente Minnelli.
The Oscar-winner has deliberately not publicised the sale, instead relying upon private viewings which are quietly taking place by appointment in Manhattan, added the paper.
Warhol was a good friend of Minnelli and while she bought many of her artworks, he also gifted her various paintings over the years.
The pair were introduced by the designer Halston, a mutual friend, with Minnelli reflecting in a 2011 interview withHarper's Bazaar that Warhol was 'fun… curious about everything, very nice man.'
Her actor friend Alan Cummings said that Liza's Warhol collection is so sizeable that it defined her New York home.
"That's the first thing you see. She opens the door and there's like five Lizas staring at you," said Cumming.
"She's managed to hold on to them through several divorces."
Hopefully, all is well with Liza.
Are you a fan of Liza Minnelli?
Comments