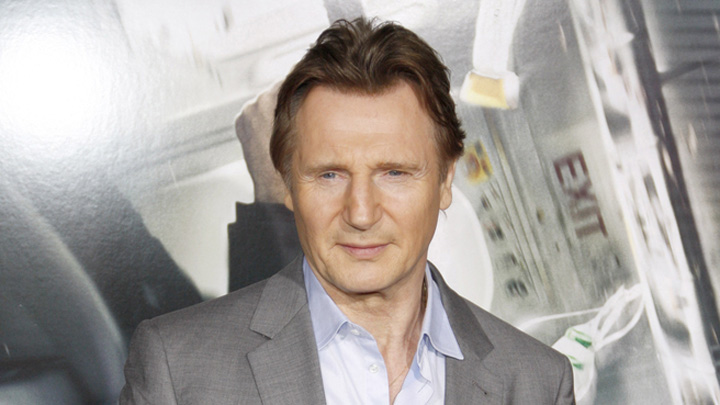 Like an bonny Irish lad, Liam Neeson loves some good craic, but little did we know we'd become the butt of the joke!
Newspapers and media were buzzing this week after the 63-year-old actor made the bold claim that he had a new lover and she was very famous.
Everyone was blown away by his confession and people left, right and centre were speculating on who the lucky lady could be. Well, it turns out… she doesn't exist!
Liam has now confirmed he was just joking when he said he had a new lady.
He's been linked from everyone to Hollywood siren Susan Sarandon and Twilight actress Kristen Stewart!
"He was joking with an Irish journalist while conducting an interview promoting a documentary, and the humorous tone of that statement did not translate in the printed version of the interview," said Neeson's rep to People.
In the interview for the Irish Independent, it's easy to see how two Irish men could easily get a bit of back and forth banter going, especially because the interviewer Donal Lynch said earlier on in the pieces that Liam likes to rib him for bad questions by telling him to **** himself! "He doesn't massively seem to care where the conversation veers. He is wearily laconic. He jocularly tells you to "go f*** yourself!" if he doesn't like a question, but that only adds to the feeling that you can ask him anything", wrote Lynch.
And the comments that were taken out of context?
"I'll send out a few bunches of flowers to various people and I usually just say 'from an Irish admirer'." Is he involved with anyone? "Yes, but I'd embarrass her if I said her name, she's incredibly famous. I'll have to do my best for her. It's amazing how far a simple bunch of freshly picked flowers will go in a lady's life, I find".
Liam's a cheeky man!
Tell us, do you think he's just having a laugh or is he throwing us off the scent?
Comments