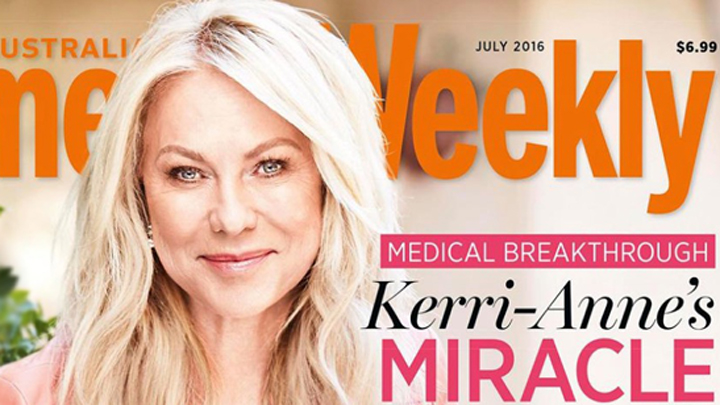 When John Kennerley had an awful fall at a golf course in March, Australia was shocked. The devoted husband of TV legend Kerri-Anne Kennerley had suffered serious neck injuries – and even Kerri-Anne was doubtful that he would recover.
John spent weeks in the intensive care unit at the Royal North Shore Hospital, before moving to the spinal unit. He was left unable to speak and was bed-ridden. Although fully conscious and able to be sat up, the fractures to his C2 and C3 vertebrae meant he was unable to move his upper limbs.
But now, there's been an update, and it's wonderful news.
In an exclusive interview with Australian Women's Weekly, Kerri-Anne Kennerley revealed series of remarkable medical breakthroughs made by her 75-year-old husband.
"I hesitate to use the word miracle but for us that is what John's recovery has been like, a series of minor miracles," Kerri-Anne said.
"It started with him being able to breathe unassisted. And that was such an important step. Otherwise, he faced a life being attached to a respirator, being fed through a tube in his nose."
His first words were ones she will always remember – "He said 'I love you' which, of course, I will always treasure," she said.
Tell us, do you know someone who has made an amazing recovery?
Comments