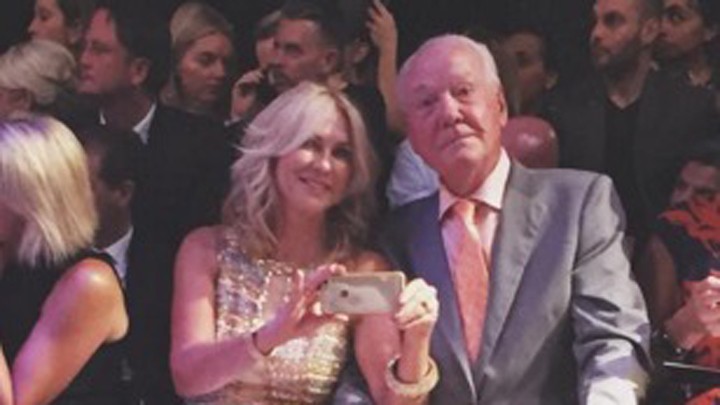 On Monday we reported the terrible news that Kerri-Anne Kennerley's devoted husband John had been placed into an induced coma after suffering an horrific fall. Now, there's been an update and it's positive news at a time which we're sure would be so difficult for Kerri-Anne and the family.
After a lengthy and delicate surgery on John Kennerley on Monday night, doctors at Royal North Shore Hospital have said the procedure "went well".
While John remains on a ventilator in intensive care, he is described as being "comfortable".
In a statement from Kerri-Anne's manager, he said an MRI performed late Monday revealed a bone fracture between his C2 and C3 vertebrae. It was the result of John's fall on Saturday night at Bonville Golf Resort where the couple were attending the Ladies Masters tournament.
"John underwent a lengthy operation last night," her manager told Fairfax. "The Doctors said the surgery went well. Doctors tried to remove the ventilator this morning and that was not successful. They will continue to try over the coming days. John is in a comfortable condition and is in the best of hands at Royal North Shore Hospital."
The Age reports Kerri-Anne is keeping a bedside vigil as her husband recovers.
"Kerri-Anne would like to thank everyone for their messages and support," Mr Anderson said.
John was apparently posing for photos with his wife when he fell over a garden ledge onto his head.
"He stepped back to lean against a hedge which they thought was against a fence but there wasn't one and he has gone over and landed very hard on his head… I don't want to go into the specifics but it is very, very serious," Mr Anderson said.
Since their extravagant wedding in 1984 at the Sydney Opera House, John and Kerri-Anne have been inseparable and we hope he will improve in the coming days and weeks.
Share your messages of support below.
Comments