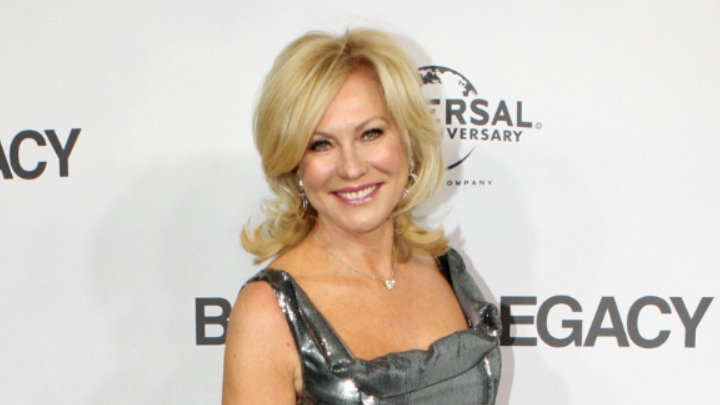 Go Kerri-Anne! Since defeating cancer, the TV presenter has been unstoppable, appearing in a bikini on a national magazine – without photoshop – lifting weights, loving life and showing the world that women over 60 can still outshine the rest.
Last night, Kerri-Anne appeared alongside all the 20-something WAGs, celebs and starlets at the David Jones Autumn/Winter fashion launch in Sydney and she absolutely nailed it.
Wearing a sparkling gold and silver dress and fun shoes, she was beaming before the cameras. And who needs a bra? The dress was backless, which had at least one newspaper reporter open-mouthed in shock!
Take a look at KaK and tell us, does she make you proud?
What do you think? Would you be smiling if you looked this great?
Comments