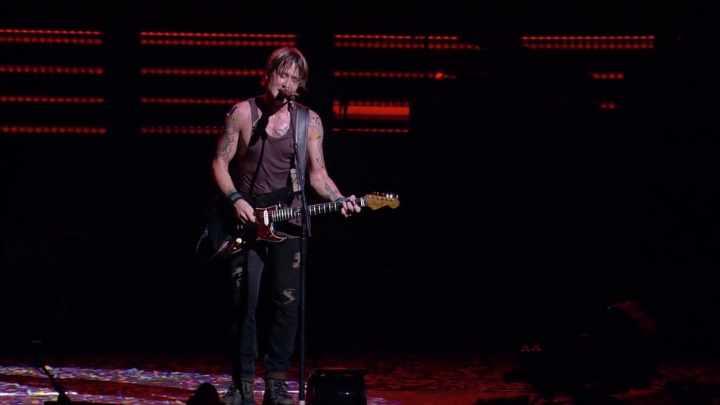 Country music star Keith Urban has delivered a moving tribute to the victims of the Orlando shooting, in one of the most touching and poignant moments marking the tragedy over the past two weeks.
Keith was on stage at his concert in Tampa, Florida when he decided to strip back is performance to just him and his guitar and pay tribute to all those who lost their lives in the horrific shooting in nearby Orlando.
Clearly exhausted after performing for the excited crowd and dripping in sweat, Keith told the audience how saddened he was by what had happened.
"Although I didn't know anybody in that horrific incident, I did, because they're just guys and girls, brothers and sisters," he said.
"They had dreams and hopes, plans, just like everyone of us. So I know 'em, like I know you guys."
He then launched into a moving rendition of U2's 'One Love', which moved many people in the crowed to tears.
There have been a lot of amazing and touching tributes to the victims of the shooting since it happened, but Keith's is being hailed as one of the best.
Take a look and tell us what you think of his song. Are you a fan?
Are you a fan of Keith Urban? Do you like his version on this classic song?
Comments