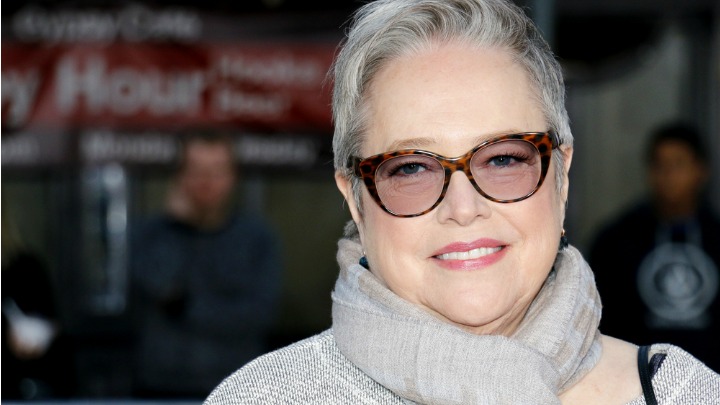 Oscar and Emmy-winning actress Kathy Bates is back!
After stints on American Horror Story, the actress will team with television's mega-producer Chuck Lorre for a new comedy, Disjointed.
Airing exclusively on Netflix, Bates will star as a life-long marijuana advocate who is living the dream as the owner of her very own cannabis dispensary in Los Angeles.
Lorre is the brains behind such comedy hits as Mike and Molly, The Big Bang Theory and Two and a Half Men, and while that mightn't have everyone clapping their hands in glee, the fact Bates will be featuring in the lead role has a lot of people very happy.
Disjointed is described as: "A workplace comedy starring Kathy Bates as a lifelong advocate for legalisation who's finally living her dream as the owner of an LA-area cannabis dispensary. Joining her are three budtenders, her 20-something song and a deeply troubled security guard. All of them are more or less constantly high."
Bates is widely known for her scary role in the Stephen King movie Misery, but she's also had much success in the comedy genre with films such as Boss with Melissa McCarthy.
Do you like Kathy Bates? Would you be interested in watching this comedy series?
Comments