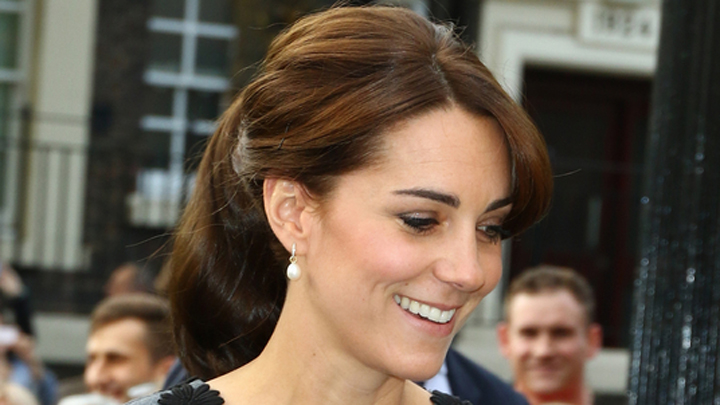 We love Kate Middleton's style but we have to say, this latest outfit is a bit different for the Duchess – and it suits her!
Overnight the Royal family had yet another engagement to attend, the annual Garter Day service. In attendance was the Queen in full regalia, as well as Prince Philip, Prince William, Prince Charles, the Duchess of Cornwall, Prince Edward and the Countess of Wessex, and Prince Andrew.
Despite the gloomy weather and heavy rain which led to the cancellation of the traditional procession of carriages through the grounds of Windsor Castle, Duchess Kate looked stunning in her bright outfit.
The Daily Mail reports Kate wore Catherine Walker coat and Lock & Co hat for the Order of the Garter service at St George's Chapel in Windsor.
Hundreds lined the streets to catch a glimpse of the Royal family, days after the Queen's 90th birthday celebrations were held across the UK.
The Order of the Garter service at St George's Chapel is the oldest and most senior Order of Chivalry in Britain, established by King Edward III nearly 700 years ago.
The Queen and Prince Charles, as sovereign and heir, were automatically given membership of the Order and are considered 'ex officio knights' with the power to knight others.
The most recent knight was none other than rock star Rod Stewart.
Take a look at the outfits of the day and tell us, do you like Kate's look?
Comments