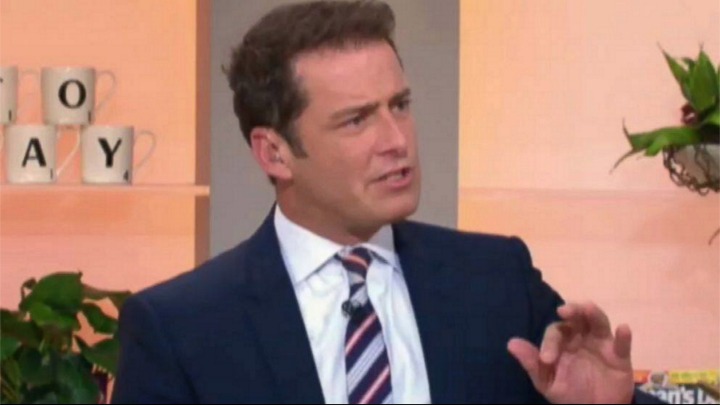 Yesterday, on live TV, Today reporter Christine Ahern was reporting how she and her cameraman were approached by would-be thieves just an hour after arriving in Rio for the Olympics.
She described her would-be-thieves as "a group of transvestites", "We had to shoot a piece to camera on the beach and things just turned really quickly."
"We came across a group of transvestites, one very strong — the only reason it is important is because they were very strong. One came straight for us and tried to get my cameraman's camera but he was so scared about telling the boss that he had lost the camera within an hour of landing in Rio, so he held on to it," said Ahern.
Then, when cameraman Glen stepped into shot, Stefanovic said, "He has fought off tougher. Tougher trannies."
"They don't call him the bull for nothing. Let's be serious, because one of them was armed with a brick in their handbag and that was used as a weapon against your security guard or a police officer, is that right?" asked Stefanovic.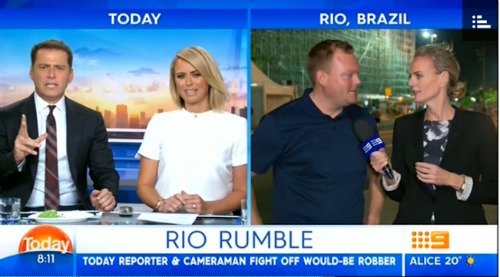 He also used the word "trannies" and implied Channel Nine cameraman Glenn had enjoyed the encounter.
"I am pleased to say that Christine Ahern joins us live in one piece. Christine, at first I was afraid I was petrified, I kept thinking I could never live without you by my side …" said Stefanovic with Gloria Gaynor's 1979 song 'I Will Survive' played in the background.
He then said, "The other thing is Chris, I know that you have gone to see the police about this tranny. We have a confit made up and we know they don't all look the same. Is that the tranny they are talking about it? Christine sent me that on email," he laughed, as the mocked-up sketch appeared on the screen, reports News.com.au.
According to GLAAD (the Gay and Lesbian Anti-Defamation Alliance), "tranny" is among their "defamatory terms" for media reporting of trans people, advising that the term, and others like it, "dehumanise transgender people and should not be used in mainstream media".
"The criteria for using these derogatory terms should be the same as those applied to vulgar epithets used to target other groups: they should not be used except in a direct quote that reveals the bias of the person quoted," it states.
Some say that Stefanovic was insensitive towards the transgender community while others think that it's an "Aussie thing" to shorten long words. Camilla said, "If biscuits are biccies, firemen and firies, politicians are pollies, paramedics are ambos, why can't transvestites be trannies?"
Another member of the public, Tom, agrees that Stefanovic didn't mean to come off as offensive, "People should relax. Everyone talks like that. That's what makes us Aussies, we shorten every long word we can find."
Was Stefanovic really disrespectful or is it fair to say that it's an Aussie thing to shorten long words?
Comments