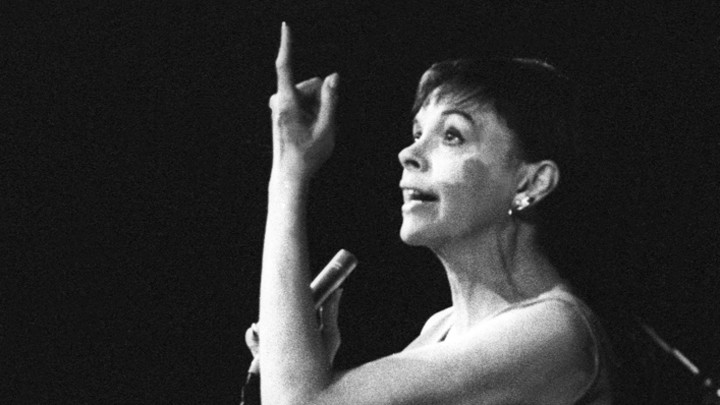 Just five years before she died, Judy Garland taped a beautiful performance that never made it to air. She was exhausted, over-medicated and feeling dreadful, but it was one of the last glimpses of the beautiful star.
It was the night of the final taped episode of "The Judy Garland Show" in 1964. But unfortunately this performance of "By Myself" never made it to television as CBS producers cut it from the final broadcast because they said it was "too dark".
According to Little Things, rumour has it that CBS was secretly trying to sabotage the show's success, which ultimately led to its cancellation. Judy was forced to end the first season with 'concert-style' episodes and despite her heartbreak at the show's cancellation, she delivered one of the greatest, most emotional performances of her entire career.
This rare video resurfaced on Reddit last week and has since gone viral. One reader aptly described the performance "like a light bulb right before it burns out".
"As kind and supportive as CBS appeared to be when wooing Garland was as mean and vindictive as they became when it was clear Judy would never beat Bonanza. Instead of moving time-slots and giving the show a chance, as they did with many of Judy's peers – particularly Danny Kaye – they unceremoniously cancelled the series – WHILE THE FIRST SEASON WAS STILL BEING TAPED!", said the poster on Reddit.
"Judy Garland not only had to face the negativity of the CBS publicity machine working against her, she had to suffer the humiliation of finishing out her contract when she knew there would be no second season. Her dreams of stability shattered, and with only enough budget remaining for 'concert-style' shows, Judy kicked it up a notch and gave some of her finest, rawest performances in the final episodes.
"I'm sad for the circumstances surrounding The Judy Garland show, but it resulted in some of the best performances of Judy's career and gives us and idea of how electric and amazing Judy was live".
Have a watch of the video below and tell us, do you love Judy Garland?
Comments