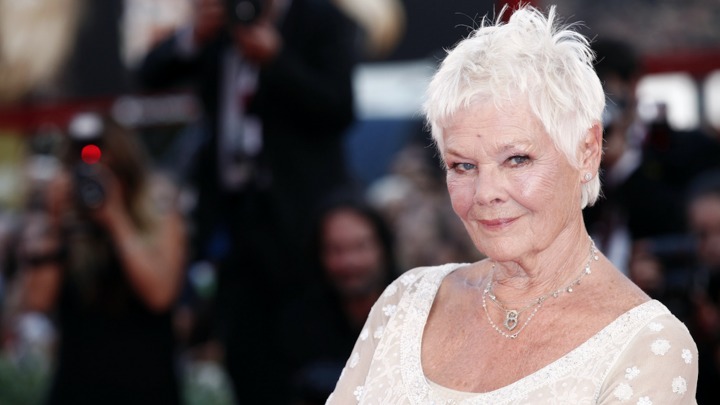 Dame Judi Dench sure knows how to turn heads!
The 81-year-old actress looked nothing short of amazing when she turned up to 60th anniversary celebrations of The Duke of Edinburgh's Award at Stoke Park wearing a slinky black dress and a special decoration on her shoulder.
Judi fixed a collection of dominates on her bare shoulder in the shape of the iconic 007 symbol made famous by the James Bond films.
Judi starred as M – the head of MI6 – in eight James Bond movies, cementing her place as one of Britain's biggest stars and greatest actresses.
Yesterday, she proudly showed off her place in cinematic history with the temporary sparkling art, even turning around to give Prince Philip a look!
The garden party was attended by a number of big-name celebrities, all of whom couldn't wait to have a chat with Judi and get a photo with the iconic actress.
Former Bond Sir Rodger Moore and Absolutely Fabulous actress Joanna Lumley were also there, along with comedian David Williams who towered over her tiny stature.
Judi appeared to be delighted to be at the party and was pictured smiling and laughing the whole day.
It's so nice to see her enjoying herself and proving that you're never too old to have fun with your style!
What do you think about Judi's look? Are you a fan of hers?
Comments