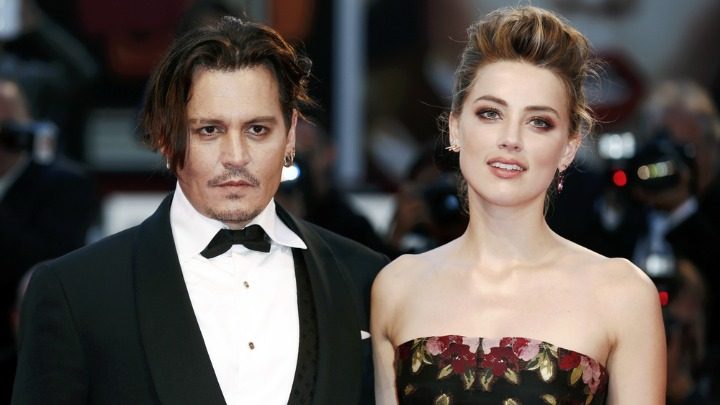 It's been a rough few months for Hollywood stars Johnny Depp and Amber Heard and it looks like it was all too much for Amber who has filed for divorce from her superstar husband.
The actress has filed divorce papers citing irreconcilable differences after months of legal dramas and media attention. It is understood the did not have a pre-nuptial agreement.
The couple has only been married for 15 months and spent a large chunk of that time in Australia – first when Johnny was here filming Pirates of the Caribbean and again when the couple was forced to return to face court for illegally bringing their dogs into the country.
Amber faced serious charges over the issue and was accused of deliberately sneaking Pistol and Boo into the Gold Coast mansion they were staying in.
Perhaps because of the strain of his relationship and the legal dramas, Johnny has been causing quite a spectacle on the promotional trail for his new movie repeatedly bringing up his hatred of our deputy prime minister Barnaby Joyce.
Barnaby famously threatened to euthanise Pistol and Boo if they were not taken out of the country immediately.
He also forced Johnny and Amber to record an apology video, which quickly went viral due to its high cringe-worthy factor.
This will be Johnny's third divorce. He was married to Lori Anne Allison for two years until 1985, before reportedly splitting with his second wife and the mother of his two children to be with Amber.
The news has already sparked merciless mocking on social media, with Australians especially having a dig at the former couple.
AMBER HEARD FILES FOR DIVORCE FROM JOHNNY DEPP. BEST STORY IN THE HISTORY OF NEWS IF BARNABY JOYCE IS THE OTHER MAN https://t.co/4eKGxzh3uh

— The NT News (@TheNTNews) May 25, 2016
Johnny Depp and Amber Heard are divorcing and their lawyers are trying to work out a joint custody agreement for their makeup kits.

— Lee Mays (@OriginalLeeMays) May 25, 2016
What do you think about this news?
Comments