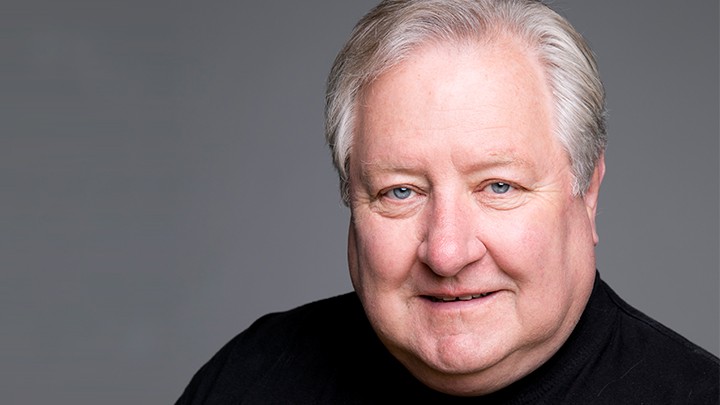 John Wood is one of Australia's most widely loved actors. But the Gold Logie winner hasn't always led such a charmed life: he has endured the excruciating pain of shingles not once, but twice.
"The first time I had shingles as a teenager, which is very rare," he said.
"The pain was so debilitating I was bedridden for 13 weeks and dropped out of school as a result".
Shingles is most often recognised as a painful rash or series of blisters, isolated to one side of the body.
However, it's far more than "just a rash"; up to 50% of sufferers over 50 will go on to experience the nerve pain known as post-herpetic neuralgia (PHN).1
"You never forget the pain," said John. "That was my greatest worry when I got shingles again, while filming Blue Heelers in my fifties".
John, now eager to ensure nobody else has to endure the same agony he did, has some powerful advice for those of us over 60: talk to your doctor.
Shingles can have a devastating impact on quality of life, especially if left unchecked.
Shingles – caused when the chickenpox virus reactivates later in life – affects roughly one in every three adults.2 A staggering 97% of people have been exposed to this virus, meaning the majority of the population is at risk.3
This often-debilitating condition can be extremely difficult to treat, lasting up to 3.5 years4, which can severely affect the sufferer's quality of life.3
"I want to make sure that those at highest risk – people over 60 – know about the potential pain and suffering that shingles can cause and have a conversation with their doctor about their risk".
Take the first step today – click below to learn more:

Now John, with the support of Chronic Pain Australia, is lending his voice to a new awareness campaign for over 60s.
Don't Shhh Shingles encourages Australians over 60s to take that small but vital step: next time you see your doctor, simply ask about it.
Worryingly, although 73 per cent of those surveyed were concerned about the impact shingles could have on their life, three out of four have never discussed it with their doctor, and only 4 per cent consider themselves at high risk.5
"There is still a low level of understanding of shingles risk among older Australians," says John Litt, Associate Professor of General Practice at Flinders University.
"Shingles can often present itself with vague symptoms such as mild to severe pain in a particular area, or a rash on part of the body. People may dismiss these symptoms as minor or temporary until it is too late to treat, and nerve damage begins before the rash appears".
"Older Australians need to be better informed about their risk of shingles by speaking with their doctor".
For more information, visit www.shingles.com.au or talk to your doctor.
Have you (or somebody you know) suffered from shingles? If not: have you prepared yourself for the possibility? Have you spoken with your doctor about your own level of risk?
This post is sponsored by bioCSL in support of the "Don't Shhh Shingles" public health education campaign. It was written as we feel it delivers valuable insights into a subject important to the Starts at 60 community.
For more information, please visit www.shingles.com.au
REFERENCES
Zostavax® Product Information
Harpaz R et al. 2008. Prevention of Herpes Zoster Recommendations of the Advisory Committee on Immunization Practices (ACIP). MMRW; 57 (RR-5):1-30.
Stein AN et al. 2009. Herpes zoster burden of illness and health care resource utilisation in the Australian population aged 50 years and older. Vaccine;27:520-529
Serpell et al. 2014. Burden of post-herpetic neuralgia in a sample of UK residents aged 50 years or older: findings from the zoster quality of life (ZQOL) study. Health and Quality of Life Outcomes 2014, 12:92 [Online] Available at: http://www.hqlo.com/content/12/1/92, last accessed 8 October 2015
Galaxy Research. 2015. Shingles Study.
Comments