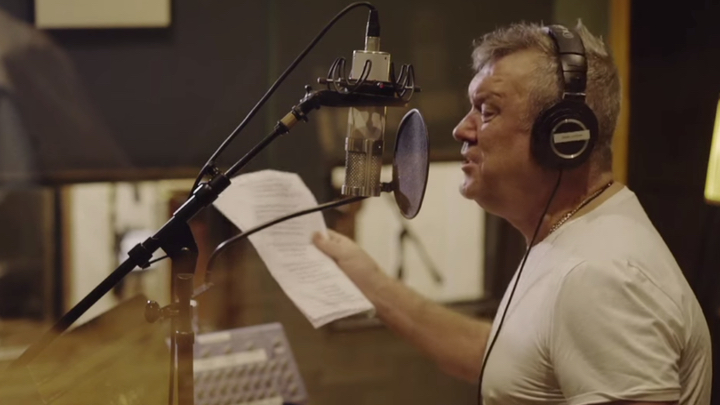 There is no denying that rock icon Jimmy Barnes is a legend of Australian music. The release of the ARIA Hall of Famer's 11th number one album puts him on even footing with U2 and Madonna for most number ones in ARIA chart history.
Barnes' new album Soul Searchin' is the fourth album in a series of departures for the singer. Instead of the rock anthems that he is best known for, he trades the screaming guitars for mellow crooning sounds. The album also gave Barnes the chance to work with music legends The Memphis Boys who recorded In the Ghetto with Elvis Presley, Son of a Preacher Man with Dusty Springfield, and Sweet Caroline with Neil Diamond to name but a few.
Barnes got to record with The Memphis Boys, now in their 80s, in the same studios where Elvis recorded. Barnes told news.com.au "I sang every time they played, even if it was just a chorus, and they said they hadn't really had a singer do that since Elvis. For me, sitting with them in the studio Elvis recorded in, I couldn't stop thinking about how lucky I was to be singing with them". Tracks recorded with The Memphis Boys include If Loving You Is a Crime (I'll Always Be Guilty), You've Got My Mind Messed Up, More and More, and another classic that they recorded with Elvis 47 years ago Suspicious Minds.
Jimmy Barnes Soul Searchin' is out now, and he will be touring the country in August.
What song would you love to hear Jimmy cover? Are you going to see him when he is touring? Have you seen him perform before?
Comments