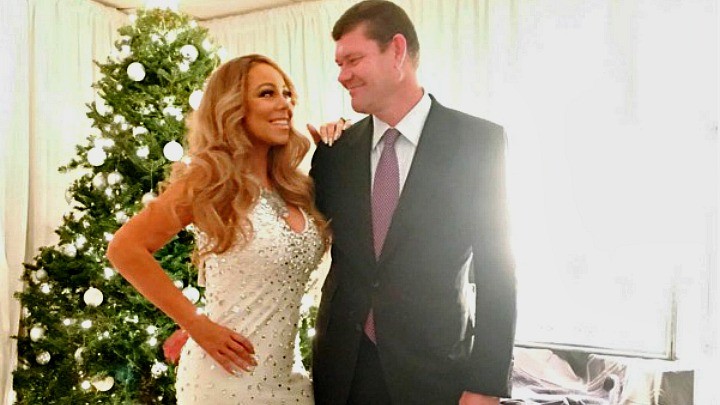 When James Packer and Mariah Carey announced their engagement in January, opinions within the Starts at 60 community ranged from pure delight to cynicism to outright indifference.
Whatever your hopes or fears for the couple – if, indeed, you feel invested in this at all – it seems they may not come to pass.
According to The Sydney Morning Herald's Private Sydney column, which cheekily tiptoes around the facts with sly suggestions, there are rumours the couple's engagement has been postponed "indefinitely" while Mariah goes on tour.
Rumour has it that one concern may lie with family matriarch Ros Packer.
The gossip column quoted a long-term family friend, who suggested that despite her public support for the marriage, there may be concerns with James's mother's approval.
"Ros is a woman raised in the country with very traditional values who has maintained a dignified silence for all the years she and Kerry were in the spotlight," said the source. "Mariah is all bells, whistles and flashbulbs … they are very different women".
Rumours also suggest some complications within the close-knit Packer family about the guest list, which is currently rumoured to comprise of just 50 people, mostly from the couple's Hollywood circles. James's sister, nephews and nieces are reportedly not planning to attend.
Other alleged sources of conflict include James's smoking habits and their respective busy schedules.
Do you support this prolific celebrity couple? How much stock do you put in "inside source" rumours like this? How do you feel about the idea that this wedding could be old hold?
Comments