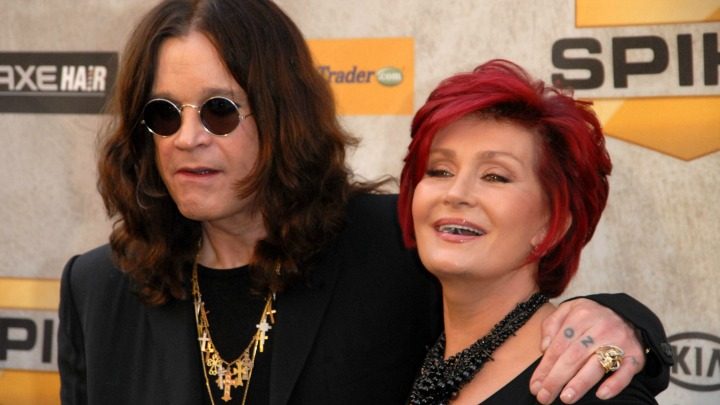 Sharon Osbourne has tossed her hubby Ozzy Osbourne to the curb after it was alleged he cheated on her with a hairdresser.
According to reports 67-year-old Ozzy Osbourne has been in a relationship with Michelle Pugh, 45, a celebrity hairdresser who also runs her fingers through the hair of Jennifer Lopez and Alicia Silverstone.
The Osbournes have been married for 34 years in July, but it's no secret the relationship has at times been rocky.
Osbournes Split After Sharon Accuses Ozzy Of Cheating https://t.co/aCKeC5DGqn

— RockConfidential.com (@RokConfidential) May 8, 2016
Sharon admitted in 2013 that on the eve of their 30th wedding anniversary she was on the brink of divorcing her Black Sabbath husband after she discovered that after more than 10 years off the drink and drugs Ozzy had relapsed.
Former X Factor judge and co-host of The Talk, Sharon, 63, is said to have suspected the affair and confronted her husband.
Ozzy promptly left the family home, confirmed by the couple's spokesperson Gary Farrow who says, "At this time Ozzy is not at the marital home."
The rocker is perhaps best known for biting the head off a bat during a performance in the early-'80s. It was at the height of his drug addiction and Ozzy says he believed it was made of rubber.
Sharon's father Don Arden was managing Black Sabbath when the pair met. She was only 18 at the time. When he was sacked from Black Sabbath, Sharon stepped in and managed his solo career.
They have three children together — Amy, Kelly and Jack. Kelly was recently in Australia as a judge on Australia's Got Talent.
Have you ever been wronged by a partner? What are your thoughts on divorce?
Comments