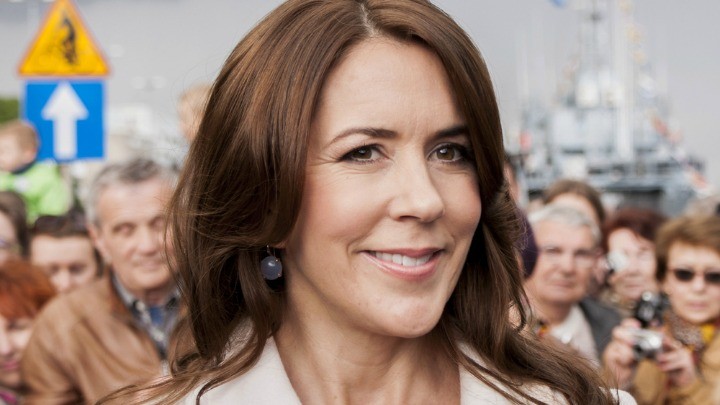 She would look good in a paper bag, of course, but Crown Princess Mary's latest outfit at a Dinner for Naval Officers had people thinking of their favourite box of chocolates.
The Alexander McQueen royal-purple frock was described as a "Quality-Street-inspired dress" by the Daily Mail, although one commentator said is was more Milk Tray than Quality Street.
Last night Crown Prince Frederik & Crown Princess Mary attended the Haederstegnsmiddag gala for the Navy officers pic.twitter.com/XCmYoolDZM

— Royaltyspeaking (@Royal_talk) January 30, 2016
Surely it should have been a box of Favourites that spring to mind, seeing as this is a dress that Mary has worn three times before – once to dinner in New York, once for an event with the Dutch Ambassador and again at the Culture and Sport Gala.
Don't you just love the way Princess Mary will happily wear the same frock, even when it's such a memorable one? She usually sticks to Danish designers, so this must really be one of her favourites.
What do you think? Does it have you dreaming of a Hazelnut Whirl or do you like it?
Comments