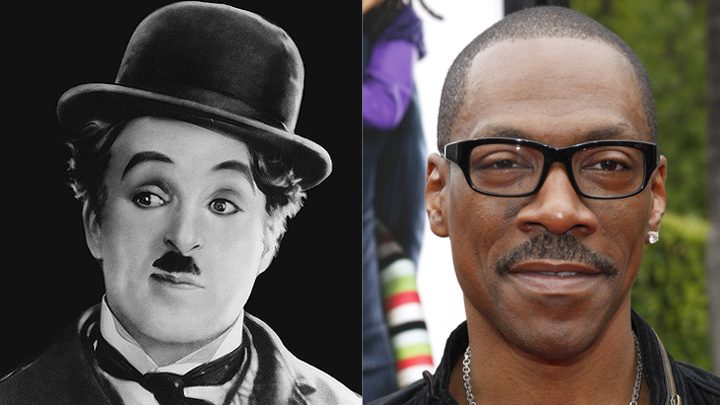 It looks like comedian and actor Eddie Murphy might be aware that he's following in the footsteps of legendary comic Charlie Chaplin who was a prolific older father with children from various relationships.
Actor Eddie Murphy, 55, and his girlfriend Paige Butcher, 36, have welcomed a healthy 3.6 kg baby girl into their blended family, the first child for Butcher and ninth for Shrek star Eddie.
In a possible tongue-in-cheek nod to comedian Charlie Chaplin, ENews has reported that Eddie's new daughter's name is Izzy Oona Murphy, Oona being the name of Chaplin's last wife, and love of his life, Oona O'Neil. They married when she was 18 years old and Chaplin was 53.
Charlie had 11 children to three of his four wives, with youngest was born when he was 73, so Murphy still has a little time up his sleeve.
Izzy Oona Murphy's eight older brothers and sisters are Eric, Christian, Bria, Myles, Shayne, Zola, Bella, and nine-year-old Angel. Their mothers are Murphy's ex girlfriends Paulette McNeely and Tamara Hood, his ex-wife Nicole Mitchell and former Spice Girls member 'Mel B' Brown.
Eddie joins a club of fathers who are much older than the typical dad – Steve Martin had his first child at 65, and Keith Richards has had children well into his 70s.
We can't help but think if the tables were turned and a 55-year-old actress announced they were pregnant, a few eyebrows would be raised.
Becoming a parent again at 55 would be enough to turn anyone grey, but we wish the couple and baby all the best.
What do you think, is fathering children in your mid-50s and older okay?
Comments