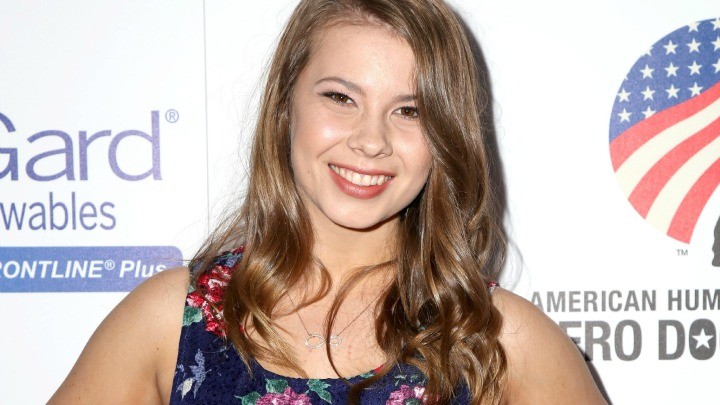 They foxtrotted their way to a Dancing With The Stars victory, but now Bindi Irwin is showing her dance partner Derek Hough life in Australia.
Bindi posted a photo of the pair alongside a rhinoceros, writing "so happy to get to introduce you to our world here in Australia!" Before adding, "you are officially a Wildlife Warrior. Bring on the adventure!"
Derek later posted the same photograph, along with snapshots of himself with a kangaroo and lemur inside Australia Zoo.
"Reunited with my little Bindi Irwin," he wrote. "AKA The Champ!!!"
Although there's been no official word, many people are hoping this sensational pair might treat Australian audiences to a dance Down Under!
Dancing With The Stars winners often do trips around the country and you have to admit, it's a long way for Derek to fly just for a quick zoo visit! Could they be rehearsing?
Facebook user Kathy Alexander wrote, "I loved you guys together on DWTS! You two made such a great team!" Whilst Curt Blau asked online, "is Bindi joining the DWTS 2016 Live Tour?"
Other Bindi news today is that the judge has approved the tiny dancer's winnings in the US.
According to TMZ, the contract was finally approved after Bindi's deal had been held up because the court wanted proof her father, Steve Irwin, was giving up all rights to the earnings.
Would you like to see Bindi and Derek dance on her home turf? Would Australia Zoo make the perfect backdrop for another Crocodile Rock?
So happy to get to introduce you to our world here in Australia! Bring on the adventure! @derekhough pic.twitter.com/q9LymFu3wa

— Bindi Irwin (@BindiIrwin) December 7, 2015
Comments