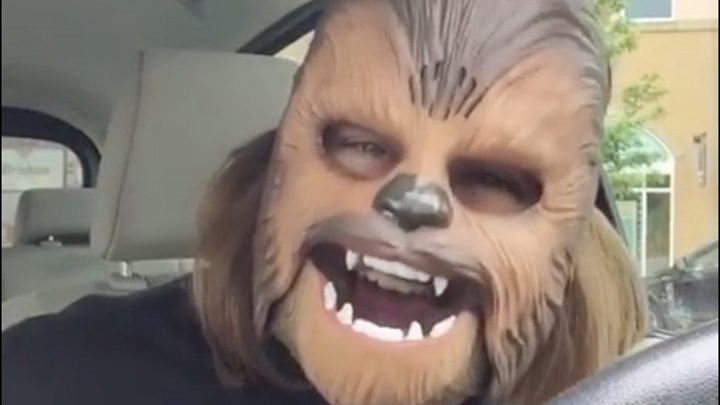 If you haven't yet seen the following video, you're in the minority – it's officially the most watched Facebook Live video ever, with over 119 million views in just 3 days.
On the 19th of May, Texas mum Candace Payne sat in the carpark of her local Walmart store and streamed her new purchase straight to Facebook. She immediately saw her live views soar and before she knew it, millions of people in just one day had seen it.
In the two-minute video, the mother-of-two says she's bought herself the best present ever: a Chewbacca mask. She insists it's not for her son but for herself. What happens next is roll on the floor, slap your knee hilarious.
Just the delight and laughter is so infectious… we guarantee you'll have a good chuckle!
Watch below and tell us, did it make you smile?
Comments