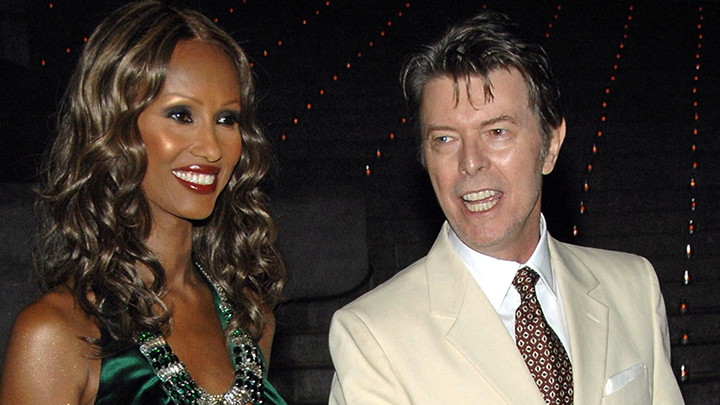 Shockwaves were felt across the world in January when it was announced that music legend David Bowie had died, age 69. But behind the scenes, Bowie was just David to his loving wife, Iman.
Today her exclusive interview with Oprah, filmed just before David died, has been released and it gives a rare insight into their 24-year marriage.
Iman sat down with Oprah for her show "Where Are They Now?" and candidly discussed her life with the world-famous rock God.
"We both understand the difference between the person and the persona," the former supermodel said. "When we are home, we are just Iman and David. We're not anybody else".
"I think the secret to a lasting marriage is timing, first of all," she said. "You have to be at the right time in your life that you're ready for an ever-lasting relationship, that it becomes first, a priority in your life".
"If your career is important to you, don't get married and have children, because something will give.
"I know we, as women, we want to be able to have it all. But we can't have it all at the same time", she said.
While not filmed after David's death, the video shows just how deeply the pair loved one another and it suggests that Iman would still be reeling from the singer's death.
The 60-year-old also said in the video that some people ask her if she gave David Bowie fashion tips. "What, are you crazy?!, she said. "We're talking about David Bowie! He IS fashion!"
Iman is yet to give an interview David his cancer battle or speak publicly about it.
Tell us, do you know how Iman would be feeling right now? Did you have a beautiful relationship that tragically ended through cancer?
Comments