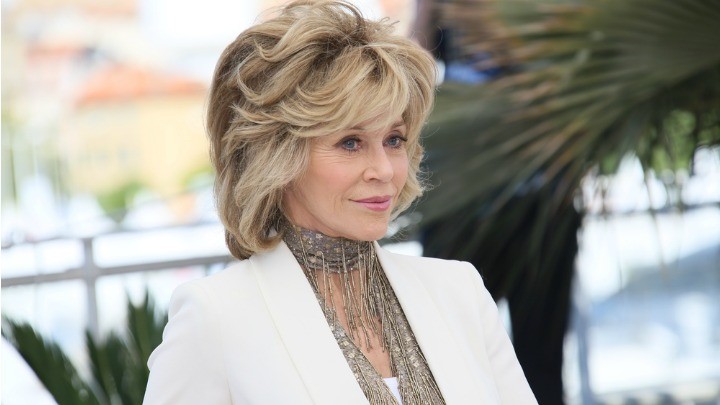 She is in her 70s but you'd never know it, thanks to her fresh outlook and nonchalance towards ageing. Jane Fonda has sat down at the Tribeca Film Festival in New York overnight and discussed getting older with "Grace and Frankie" co-star Lily Tomlin.
"When you're looking at it from the outside, it's terrifying," Jane, 78, said of ageing. "But when you're smack dab in the middle, it's not scary. In fact, it's better", reports ABC News.
"It's hard to be young. There's so many what ifs!"
Lily, 76, agreed, telling younger people in the audience, "I pity you!"
"As time goes, you're so aware of time. When you're 30 or even 40, you're aware," Lily said. "But as I've gotten older and time is definitely whittling out, I'm certainly not so terrified of it or stricken by it."
Jane said ageing has taught her a lot about men as well.
"It took me 72 years to realise, 'Oh, kindness is a good thing to look for.' What a thought. No one ever told me that," she said.
"[The relationships were] interesting, though; fun and interesting. But, no, kindness is a new thing, and I'm extremely grateful for it; kindness and forgiveness, especially when you're 78."
Jane then spoke of her acclaimed Netflix series, saying it has "given a face to older women."
"Old women say to me, 'I watch the show because it gives me hope.' Really? That is so great to feel like you're giving people hope," Fonda said. "Because life isn't easy, you know?"
She also spoke candidly about plastic surgery. "Painters have canvases and paintbrushes, and we have [our bodies]," Fonda said. "We have ourselves. If we're screwed up for various reasons, if we hate ourselves, it's really hard to act well".
She joked that plastic surgery bought her 10 more years but she's happy with herself now.
Tell us, do you have the same perspective on ageing as Jane?
Comments