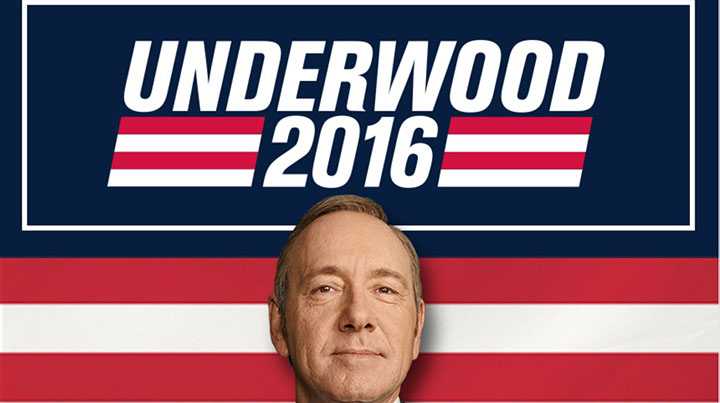 This week's Republican debate in the USA triggered the release of the first trailer for Netflix's House of Cards, Series 4, which many are keenly waiting for.   The trailer shows Frank Underwood's 2016 re-election presidential campaign.
"America, I'm only getting started," Underwood (played by Kevin Spacey) declares in the one minute long trailer.  The series, which has become enormously popular worldwide is perfectly aligning itself with the American Presidential race for 2016.
It's a new day in America. #FU2016 https://t.co/0AcBefiby5

— House of Cards (@HouseofCards) December 16, 2015
We're only getting started. #FU2016#HouseofCardspic.twitter.com/rVybk7aFmT — House of Cards (@HouseofCards) December 16, 2015
Apparently Underwood's motto for the campaign is: "I have no patience for useless things – like political gridlock and stagnation. And neither should you. Join me. Let's roll up our sleeves together. Let's plow through the stubborn and small-minded and send Washington a message loud and clear." The series will run for 13 episodes starting March 4 2016 so there is still time to catch up.  
Comments