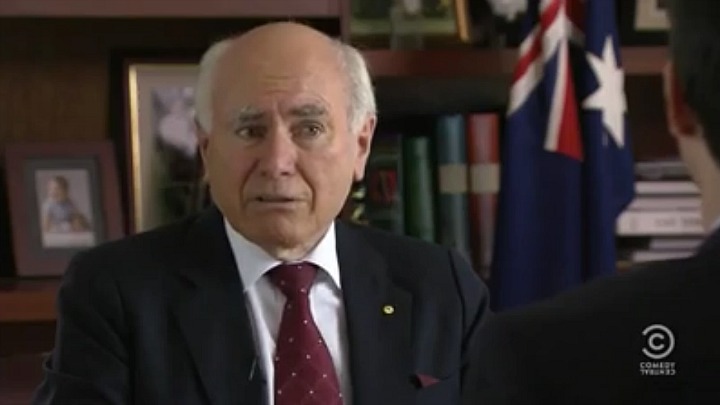 The world has been in mourning since the horrific shootings in Orlando claimed the lives of 50 innocent people earlier this week and America's liberal gun laws have been thrust into the spotlight once more.
While many people have been calling for stricter laws, there are others who believe anyone should have the right to bear arms – even some in Australia.
This morning, Queensland MP Bob Katter released his new campaign ad which shows him brandishing a silver gun and appearing to shoot dead two of his ALP and LNP opponents.
Now, a video by British comedian John Oliver has resurfaced and is giving many a strong dose of reality and a few laughs for good measure!
The video was made famous a few years ago when he was working on the satirical news program 'The Daily Show with Jon Stewart' and was an instant hit.
John is seen interviewing an American politician and gun advocate about gun control and uses the example of Australia's successful laws as he tries to convince him they work.
For such a serious topic, the video delivers the laughs big time and is the perfect way to prove a point when it comes to gun control.
Let us know if it gives you a laugh and share it with your friends if you think they'd enjoy it, too!
Here's hoping the message hits home and we see less violence and gun crime around the world from now on.
Do you think more needs to be done about gun control in America and around the world? Did you support John Howard's gun laws when they were introduced?
Comments