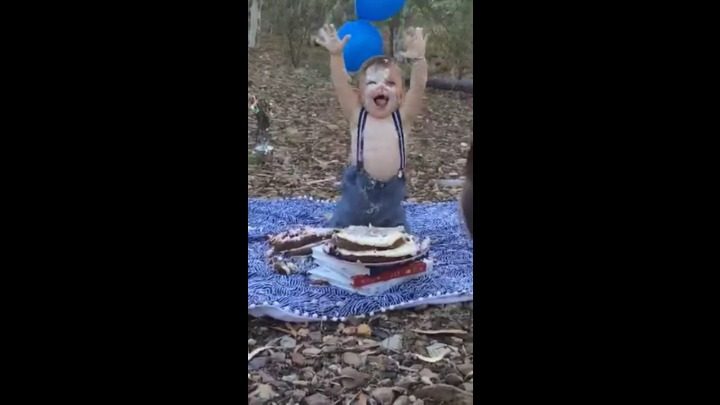 When it comes to eating cake, no one does it better than this young man!
One-year-old Hudson has become somewhat of a tiny living legend thanks to a video his mother uploaded to Youtube.
The hilarious footage was filmed at Hudson's first birthday and shows him enthusiastically digging in to his delicious birthday cake.
Deciding to take an all-in approach, Hudson is seen diving head-first into his cake and coming up with the biggest smile on his face.
His mum can be heard laughing in the background as she watches him devour the top of the cake virtually with no hands for nearly a minute.
While his table manners might need some work in the future, you'd got to give him a round of applause for his enthusiasm!
He finished his feast with a victory stance and a huge grin on his face.
Take a look and tell us if it gives you a laugh.
Have you ever wanted to devour a sweet treat as much as this? Do you remember your child's first birthday cake?
Comments