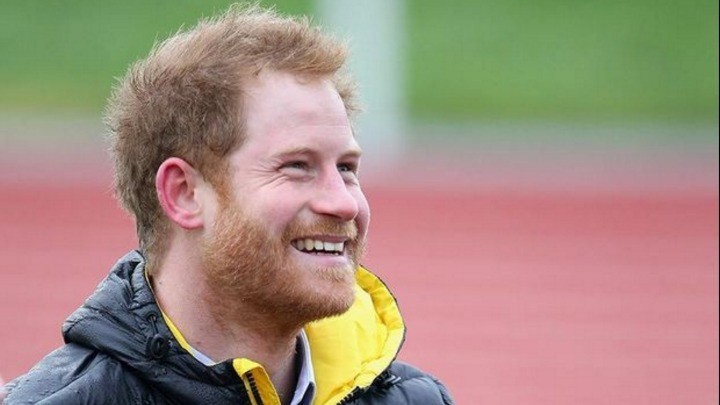 Prince Harry is regularly seen out and about amongst the people and like his mother, the late Princess Diana, he is known for his friendly nature and no-fuss attitude. He's most recent public outing to a small town was no different, with the prince talking to everyone – from the very young to the very old.
While visiting a flood-ravaged town in England, Harry stopped by a primary school to meet with dozens excited children. As he was leaving the school building he noticed a little girl in a pram and lost her gumboot and promptly picked it up and put it back on for her.
While the toddler seemingly had no idea who Harry was, her mother was reportedly very excited the prince had stopped to helped her despite all the chaos going on around him.
Prince Harry visits St Michael's and helps a girl who lost her welly pic.twitter.com/Z9iBGQTMbT

— Rock FM News (@RockFMNews) February 5, 2016
Harry had earlier made a point to stop and chat to the mother who had two young children in her pram, and even jokingly asked if he could take on of them home with him. Later he sat with an elderly lady who had been in the town when the flood swept through, making a point to listen to her story and share a joke with her.
Prince Harry joked that Winifred Hodson (97) spent much of her time in the pub during recent flooding in Lancashire! pic.twitter.com/T1eNPnlTX1 — North West Tonight (@BBCNWT) February 5, 2016
He finished the day by chatting and joking with the young school children, who were thrilled to have a chance to meet a real life prince.
#PrinceHarry has been fist-bumping children near #Preston before meeting soldiers who helped during flooding pic.twitter.com/RKw7uowB0Y

— North West Tonight (@BBCNWT) February 5, 2016
Are you a fan of Prince Harry? Are you glad he's following in his mother's footsteps?
Comments