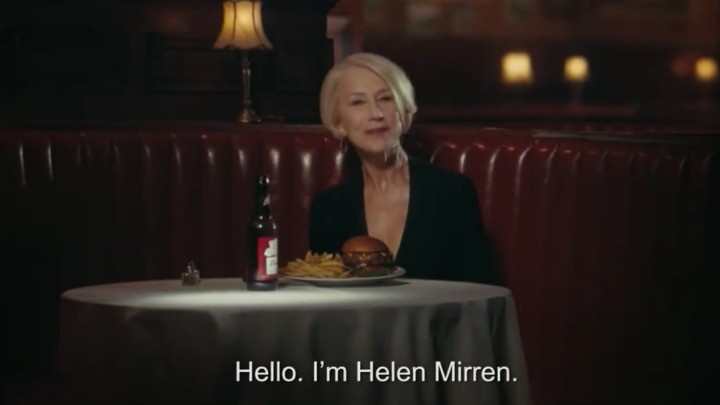 Helen Mirren is still fabulous at age 70, in fact she seems to go from strength to strength. This week alone, she has graced the cover of Vanity Fair magazine and starred in a powerful SuperBowl commercial.
Entitled "Hollywood 2016", the magazine cover also includes Jane Fonda, Diane Keaton and Cate Blanchett. Helen holds her own in this photoshoot even amongst younger movie stars, looking gorgeous in a black ballgown.
Meanwhile, Helen has been employed by American beer brand Budweiser to campaign against drink-driving. In a tongue-in-cheek commercial to air during the SuperBowl, Helen calls drink-drivers "Darwin-award deserving, selfish cowards".
"If your brain was donated to science, science would return it. So stop it", Helen adds. "Your friends and family thank you and your future self thanks you. This is supposed to be fun!"
Are you pleased to see more mature actresses getting the media attention they deserve?
Check out the Vanity Fair cover and SuperBowl ad for yourself! Share your thoughts below:
Could these women be any more impressive? Introducing Vanity Fair's 2016 Hollywood cover https://t.co/nFgK4J7hHg pic.twitter.com/0tyVXTYo9G

— VANITY FAIR (@VanityFair) February 1, 2016
Comments