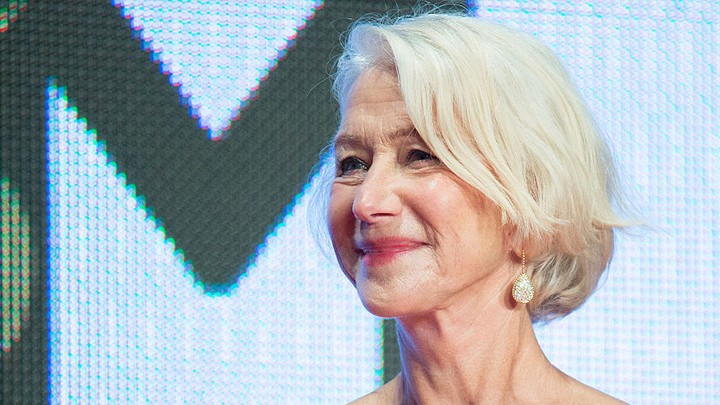 It's not often we see Helen Mirren dressed in a demure outfit. We've learnt to love her bright, bold ensembles, with her cleavage sometimes on display. But overnight the Dame has stepped out in a very pretty dress with a pink cardie!
We have to say we quite like this different look for Helen, who accessorised the outfit with green strappy heels and a white shawl.
She was looking very ladylike in the floral dress at the Museum of Modern Art Party in New York City, which she attended with her husband of nearly 20 years, film director and producer Taylor Hackford.
The spring frock had falling blue and lavender flowers and petals on it, and it worked well with the cardigan she chose.
The event was held in the Abby Aldrich Rockefeller Sculpture Garden, and supported MOMA's award-winning educational programs and the care, study, and exhibition of the collection.
Take a look at the pics of Helen and tell us: do you like her look, or do you prefer the racy outfits?
Comments