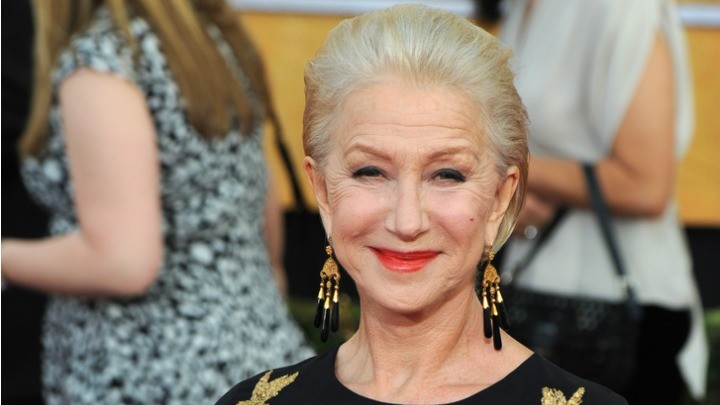 It seems all the compliments in the world aren't welcomed by Helen Mirren – she's sick of the attention! The 70-year-old recently opened up about her new found sex symbol status and how uncomfortable it makes her feel.
For many of us, being called sexy at 70 would be a major confidence boost, however Helen says it's not the case for her and she's sick of it! The poor thing.
She's always been an attractive woman but Helen finds the emphasis on how well she's ageing is a bit too much.
"I've always been tired of being called 'sexy'. It's annoying and irritating – I just have to put up with it," she told the Radio Times. 
Interviewer Richard Godwin asked what's the best thing about turning 70? "Oh, there are lots of great things. Not the least of which is the last 70 years of experience. I always feel as if I will be a few steps behind, but I'm very grateful to have witnessed the world without modern technology and then to have seen it arrive. I feel sorry for people who have never known the world without computers and social media."
Does she think it would have been fun to date in the age of Tinder? "Oh yes, more fun than going to bars. It's very difficult to go to a bar to find a date".
She then spoke about equality in Hollywood, saying "You can argue that an awards show is not the right forum, but you can bang on about it, as I have, and nobody listens and nobody reports it, and then the moment comes when people are ready," she said.
Tell us, would you feel good if you were told you were sexy?
Comments