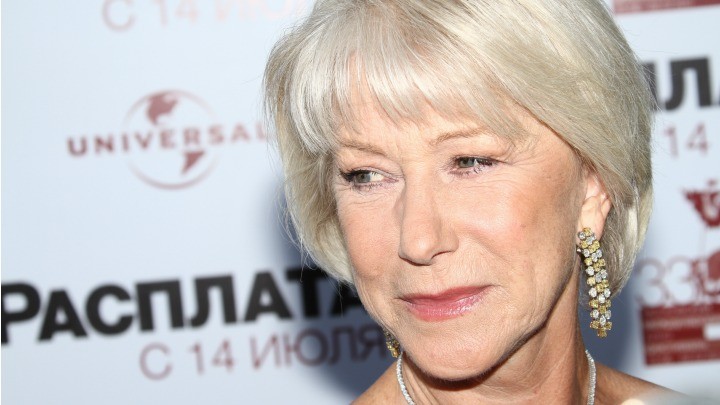 After flying for several hours Dame Helen Mirren caused somewhat of a stir strolling through London's Heathrow airport wearing a grey fur stole.
Having returned from New York, where she is filming Collateral Beauty alongside a star-studded cast that includes Kate Winslet, Kiera Knightly and Will Smith, the 70-year-old Dame Helen is usually applauded for her seemingly effortless style.
But it seems her choice of fur has left some fans disappointed.
"Very disappointing if the fur she is wearing is not fake," was one of the kinder comments about Dame Helen's stole.
"Thank you Helen Mirren for letting us all know what a nasty cynical fur hag you are. And guess what,that fur didn't make you much pretty or chic — just the opposite. Im no longer a fan of yours!" said another.
It's not the first time Dame Helen has slung a fur stole over her shoulders. In January, the Oscar and Golden Globe winning star used it as her 'statement piece', and in the movie Red there is one scene where the actress and a fur coat particularly stand out.
So much badassery from Helen Mirren in Red 2! The crossfire scene in the car in fur and red nails so super boss. pic.twitter.com/2WIfGr27by

— Team Linda Gray (@TeamLinda_Gray) July 20, 2013
The actress has stepped numerous times wearing all different kinds of fur. It's not known whether they are real or fake though.
When it comes to fur, everyone seems to have an opinion.
What do you think? Should Dame Helen have to defend her decision to wear fur?
Comments