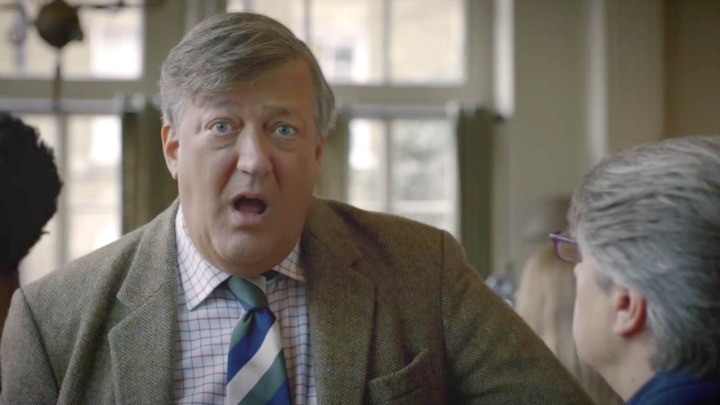 You have to admit, sometimes British culture is confusing, not least of all the tricky rules of social etiquette and queuing. Thankfully, new arrivals to Britain's busiest airport, Heathrow, will have a much-needed guide to help them navigate social situations during their visit.
Stephen Fry stars in this brilliant short video, standing in a queue waiting for a table in a restaurant.
B&T reports that Mr Fry collaborated with scriptwriter Graham Linehan, who won a Bafta for The IT Crowd, to create the three-minute video.
"From Snowdon to the Scottish Highlands and London to Londonderry, modern Britain is a truly extraordinary place," Mr Fry said.
"With a fantastic blend of cultures and traditions, we're a nation renowned for its sense of humour, unspoken rules and little quirks.
"I hope people enjoy watching the video, which celebrates some of our wonderful eccentricities and welcomes people to the UK with a good old dose of British humour."
Heathrow Airport's chief executive John Holland-Kaye said, "We know from our passengers that it's important to them to feel they have arrived in the UK from the moment they disembark from the plane, and what better way to do that than with a fun film from one of the country's most beloved comedians."
What we like best about this video is it doesn't seem to have a hidden message, or a moral. It's just a good bit of British self-deprecating humour.
Take a look and tell us what you think:
What baffles you the most about British culture?
Comments