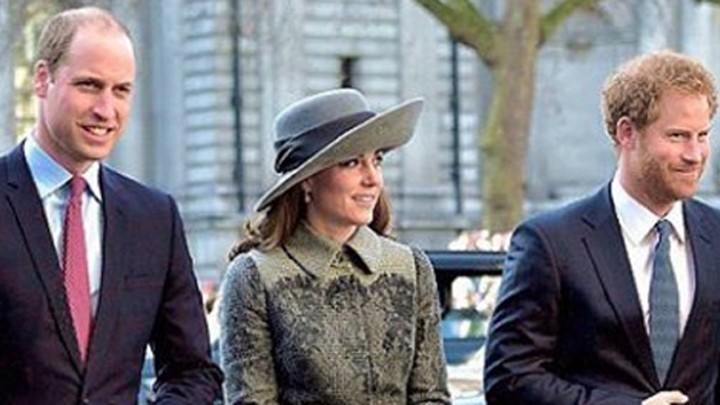 It's the Queen's 90th birthday next month, and the celebrations have begun, with the Commonwealth Day Service taking place yesterday at Westminster Abbey.
What we thought was lovely, though, was how many great photos there were of the young royals smiling and laughing – they looked very happy. And Kate's outfit was also a talking point, with the grey really suiting her.
Three generations of the Royal Family joined together to celebrate the Queen's commitment to the Commonwealth.
The event was broadcast live on the BBC for the first time ever, in celebration of Her Majesty's lifetime commitment to the 'family' in this milestone year, reports the Daily Mail.
The Queen is keen to pass on her enthusiasm for being the head of 53 nations to her grandchildren. It was a who's-who of the Royals, with the Duke and Duchess of Cambridge and Prince Harry in attendance, as well as a rare appearance from Prince Andrew.
There was also special musical performance by pop singer Ellie Goulding, who performed at William and Kate's wedding reception. She sang a version of Sting's 'Fields Of Gold'.
The Queen had a message for her guests, however it was printed and not spoken.
'Today, and in the year ahead, the theme An Inclusive Commonwealth is an inspiration for us all.
'Let us give it practical effect by supporting those in need and those who feel excluded in all walks of life. By doing so, we will continue to build a truly representative Commonwealth community'.
Take a look at the photos and tell us your thoughts.
A photo posted by Kate Middleton (@katemiddletonphotos) on
A photo posted by Kate Middleton (@katemiddletonphotos) on
Comments